With the 2020 PCA General Assembly canceled due to the pandemic, this year's Assembly has extra work and important work. There is also controversial work to be done.
As officers, we vowed to study the peace, purity and prosperity of the Church. I trust that the people who wrote these overtures (requests for action) and approved them are seeking the peace, purity and prosperity of the Church. Sometimes we can disagree on the best way to do this.
I want the PCA to be doctrinally sound (I think most of us do), winsome in approach such that we are speaking the truth in love to our members, and to our unbelieving family, friends and neighbors. We should distinguish between issues of justification and issues of sanctification. In our interaction (including mine) there should be words seasoned with grace and the pursuit of clarity. Part of the problem has been the lack of clarity in our thinking, and therefore in our words. I think my thinking on these issues has become increasing clear in the last few years. Some may disagree on that point
Requests To Transfer Original Jurisdiction
Three overtures address the investigation of TE Greg Johnson. These presbyteries believe that Missouri Presbytery (MP) did not adequately fulfill their responsibilities in their investigation. As a result they want jurisdiction to be transferred to the Standing Judicial Commission in the hopes of greater resolution.
Overture 2 from Central Georgia Presbytery (CGP) says that TE Johnson teaches that "Christians can be identified as homosexuals, and that those who experience same-sex temptations are not normally delivered from these." I want to separate these from "not normally changed in nature by the Lord". The first two accusations they list are questionable. They may take Johnson's statements to mean more than they do. His meaning should be clarified at points. That is the work of an investigative committee, not a judicial commission.
As one who struggles with SSA, TE Johnson has not been delivered from his attractions and temptations. He has stated that Revoice was born out of the failure of Exodus International to see such deliverance on a regular basis (Harvest USA recognizes many will continue to experience SSA). He seems to be arguing from his personal experience as well as discussions with numerous people. Since our many temptations don't cease upon conversion, it seems likely to me that many don't experience deliverance. Some may experience sufficient deliverance to marry a person of the opposite sex, but not all. My wild guess has to do with the roots of a particular person's homosexual desires. If they are born of abuse or experimentation (which interacts with a sinful heart) they are far more likely to experience "deliverance". Had they always experienced these desires, they would seem to be less likely to experience such deliverance.
Many prominent Christians who came out of the gay lifestyle, including Rosaria Butterfield, Becket Cook and Christopher Yuan, continue to experience such desires and temptations flowing from their corruption as part of original sin. This gets to the third accusation. Thomas Boston, in Human Nature in Its Four-Fold State, speaks of regeneration being total but not yet complete. Like our depravity it affects every part of us but is not complete. We are not as bad as we could be. Likewise, in regeneration every aspect is affected but we are not as good as we'd like to be.
In terms of "identification", which will come up in a different series of Overtures, one should ask what TE Johnson means when he says he's a gay or homosexual Christian. Since he and others involved in Revoice (it is by no means monolithic, however and there are serious issues with the whole) use the term to set themselves apart from "ex-gay" ministries and in a way described in Washed and Waiting (see pp. 22) to mean "Christ is my identity and homosexuality is my struggle" the allegation may be a big misunderstanding. So, I'm not convinced that he's saying what they think he's saying. Do you get what I'm saying? Sadly we've been talking about this for 3 years and don't seem to have a clear picture. Are we asking the right questions?
They additionally say the Session of Memorial Presbyterian Church "promoted Revoice 2018". Perhaps it is a matter of semantics. They did host it, but I'm not sure if they actively promoted it. They were admonished, I believe, by MP.
In terms of CGP's use of 1 Corinthians 6:9-11 they are reading identity back into the passage. The passage is about those who do certain things, not those who claim identities. These notions of identity arose with psychology in the mid-19th century. The liar is one known for lying. He doesn't claim an identity as a liar. This text deals with people known for certain sins, not people who introduce themselves as "Hi, I'm a fornicator." Like someone in a support group, one may confess their struggle. Hopefully that isn't their identity, their defining quality.
I affirm WCF 13:1 with them, but they don't reflect 13:3 which speaks of "remaining corruption" which for a time "may much prevail" and speaks of the "regenerate part" which eventually overcomes the apparently not-fully-regenerate part. Thomas Boston, in holding these together, is a wise guide for us (as does Owen among others). In other words, we must mention portions of the Confession that may not support our view point lest we be unbalanced (contra-confessional) in our arguments. We need the whole of the truth, not just part of the truth to rightly assess these matters.
Overture 4 from Savannah River Presbytery (SRP) focused on the results of the MP investigation. TE Johnson and others requested an investigation regarding his involvement in Revoice and teaching on this subject. They note that while acknowledging error on the part of Memorial Presbyterian Church, there was no formal action. They were essentially rebuked. This is within the rights of the presbytery. SRP notes that many of the allegations remain unaddressed.
Overture 25 from SE Alabama (SEAL) is much longer and includes a number of attachments. They allege that "TE Johnson conflates our confessional categories of sin and misery in a way that contradicts our confession by teaching that homosexual or "gay" orientation is non-sinful yet due to the Fall;… conflates our confessional categories of the state of sin and the state of grace in a way that contradicts our confession by teaching that it is acceptable to identify as a "gay" or homosexual Christian." The attachments cover this ground extensively, and dare I say repetitively.
Sin (original and actual) brings misery. Homosexual attraction and desires are produced by original sin. Those desires can produce misery, particularly in the regenerate person who wants to be holy and yet suffers from unwanted homosexual desires and temptations as well as the shame associated with them. Homosexual lust and activity are actual sins (transgressions) and bring the misery of guilt, shame, broken relationships and more. I don't find that SEAL distinguishes these very well in their documents. They fail to recognize that at times he's likely referring to actual sin, such as in the Cross Politic interview (he says "a sin" implying he's discussing transgression or actual sin rather than the corruption of original sin). On the spot, we aren't always as clear as we could or should be. I've taken him to refer to sin actual not original in that interview which often got a bit heated.
"Homosexuality is a term that is never used in Scripture to refer to our broken, fallen biology or sociology or any other non-sinful aspect of our condition…". Well, homosexual and homosexuality were not used until coined in Germany in 1845. It is a psychological term, not a biblical term. So we can't make the use of it they do. Or shouldn't. In this paragraph they continue to use the term sin without distinction, possibly conflating sin original and actual.
They similarly read the idea of identity back into texts. Some practiced those sins. Much focus is put on Paul's past practice of sin. How are we to consider these texts?
15 The saying is trustworthy and deserving of full acceptance, that Christ Jesus came into the world to save sinners, of whom I am the foremost. 1 Timothy 1 (this is intended to be a saying we can all say)
14 For we know that the law is spiritual, but I am of the flesh, sold under sin. 15 For I do not understand my own actions. For I do not do what I want, but I do the very thing I hate. 16 Now if I do what I do not want, I agree with the law, that it is good. 17 So now it is no longer I who do it, but sin that dwells within me. 18 For I know that nothing good dwells in me, that is, in my flesh. For I have the desire to do what is right, but not the ability to carry it out. 19 For I do not do the good I want, but the evil I do not want is what I keep on doing. 20 Now if I do what I do not want, it is no longer I who do it, but sin that dwells within me.
21 So I find it to be a law that when I want to do right, evil lies close at hand. 22 For I delight in the law of God, in my inner being, 23 but I see in my members another law waging war against the law of my mind and making me captive to the law of sin that dwells in my members. 24 Wretched man that I am! Who will deliver me from this body of death? Romans 7
Here we see that Paul uses language about his present experience as one in Christ who struggles with sin. As children of the Reformation we confess we are at the same time just and sinner. This doesn't mean we find our identity in our sin but are honest about the realities of sin original and actual. Yes, we are to reckon ourselves dead to sin (Rom. 6:11) as SEAL notes. This doesn't mean living in a fantasy land, as they admit in mentioning our remaining corruption. They seem, however, to minimize its power. We are Confessionally Reformed and therefore not perfectionistic in any way. We aren't Wesleyan or Keswick in how we understand sanctification. TE Johnson is making an honest statement about his on-going attractions. A justified man can experience SSA. Sanctification addresses our obedience and renewal in the image of God but is incomplete in this life. Some experience more progress in their sanctification than others regarding particular sins.
It is interesting to me that after Jesus casts the Legion of demons out of the man who lived in the tombs by Gerasenes (Mk. 5) he is still called "the demon-possessed man". Twice. He was not the man formerly known as demon-possessed, the ex-demon-possessed man or even by his name. He was still "identified" as the demon-possessed man.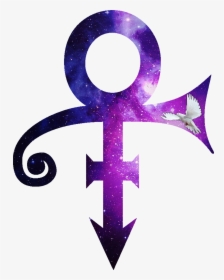 I'm glad that they "agree it is good to be known in one's weakness and to not have to live secretively within the body of Christ." Yet when we prosecute those who are honest about weakness and temptations, people live secretively (discipline is important to address transgressions with an eye toward restoration). I've known too many people who hide their SSA instead of coming to seek help in sanctification. They were dismayed when conversion didn't take desires away. Sadly, with no one standing beside them they have fallen into special sin (WCF, 18.4) from which I hope and pray they are restored.
So much for the theological discussion of these overtures.
I'm still not sure how I will vote for these. I have no sense of injustice regarding the actions of MP. It is possible I have misunderstood TE Johnson's statements. I wish there was an easy way to clarify the issues instead of debating these issues to death on the floor. I'm assuming MP did due diligence in their investigation and weren't swayed by favoritism. As a result, I'm likely to vote 'no' unless there is a compelling reason not expressed in these overtures. While I share their general concerns, I'm not convinced TE Johnson teaches what they say he teaches. I confess I have not read every thread he's been in, but I've seen plenty of them.
Amending BCO 7, 21 & 24
There are a number of overtures that seek to amend BCO-7, 21 and 24 to prohibit men who identify as homosexual from being ordained in our denomination.
The Study Report, which will be discussed at length at GA, notes that those with SSA who display Christian maturity and are not acting on their attractions may be ordained. This, I know, will be controversial. Some think that SSA alone disqualifies a man from ordained ministry since the desire is "unnatural".
Overture 16 from Westminster Presbytery begins by affirming a biblical view of marriage and sexuality as well as the sinfulness (original and actual) of homosexuality without distinguishing original and actual. In referring to the qualifications for office they mention "husband of one wife" without explanation aside from the implication that this seems to disqualify a man. It is hard for me not to wonder if they think I was improperly ordained as a single (straight) man. I know of congregations (often independent churches) that do make marriage a requirement for office. I'm not sure if this is the intention or not. Yes "officers and candidates for office must conform their lives to Biblical sexual ethics." Men experiencing SSA must conform their lives by putting the desires of the flesh (sin original) to death lest there be actual sins of lust or practice. They must not pursue sexual relationships outside the bounds of marriage, nor romantic relationships with a person of the same sex.
Another confusing aspect is the action requested is "Amend … to Disqualify Same-Sex Attracted Men from Ordination" but the focus of the body is those who "identify as homosexual. The quote from the Nashville Statement speaks not of attractions but a "self-conception" or identity. There is no internal agreement in their document.
The issue returns to what a man means when he says "the words". We seem to be treating it like a shibboleth. Like the Knights-who-till-recently-said-"Ni" we recoil reflexively at this combination of words rather than seek to understand what is meant and then act accordingly. We seem to be making a superficial, rather than a right, judgment.
Words are tricky things. You can use the same word as someone else and be talking about a completely different thing. Try to talk about salvation with a Roman Catholic and you'll find the same words used but very differently. This was the problem with Evangelicals and Catholics Together in the 1990's. Both sides used the word "justification" but were so different in their use that you thought "we aren't together". Here in AZ I interact with Mormons and they talk about "grace". Their conception is more like that of the Pharisees: it fills in the cracks of your obedience like ice cream fills the cracks in your tummy after dinner. They use it as merited by "covenant faithfulness" rather than the being the foundation of covenant faithfulness as one is progressively sanctified.
I am more concerned about the concepts, the ideas involved, than the words used. We do need to reject the idea of a person embracing homosexuality who professes to be a Christian as though they are compatible. But when we focus on phrases, we can miss someone's meaning and put concepts in their mouths that they don't actually embrace. That is not fair, just and loving. It would be appropriate to not permit those who embrace homosexuality as compatible with Christianity.
Overture 23 from Gulf Coast Presbytery is nearly identical. They add a reference to the 5th Assembly which states "a practicing homosexual continuing in this sin would not be a fit candidate for ordination or membership in the Presbyterian Church in America." I don't think anything has changed, nor should. They ask for greater clarity regarding those who "claim not to be committing homosexual acts, but who identify as "gay Christian" or "same-sex attracted Christian." I admit I may be reading too much into this, but "claim" reads as if they don't believe that a person can be celibate.
Overture 30 from Lowcountry Presbytery seeks to amend BCO 21 and 24 instead. They are presenting this in light of the Study Report on Human Sexuality. They focus on the candidate's character and the lack of reference or clarification in the BCO.
Can I express frustration? As they note it is found in 1 Timothy 3 and Titus 1. Do we really need to put it in the BCO when it is in Scripture? Can't we just cite the text?
We also seem to have some different interpretations of "beyond reproach". Some read that as not being known in the community for committing sins. Others read that as not experiencing, or admitting to particular temptations. Yes, sexual immorality is worth noting.
Yes, as noted above, "Christians should expect to experience progress in the Christian life (WLC 75; WSC 35) as a work of grace by the Holy Spirit." The question is ,what is meant by progress? How much should we expect or how should we measure it? In addition to "progress" the Confession is balanced, which we seem to not be. Notice what the Confession also says:
2. This sanctification is throughout, in the whole man; yet imperfect in this life, there abiding still some remnants of corruption in every part; whence ariseth a continual and irreconcilable war, the flesh lusting against the Spirit, and the Spirit against the flesh. WCF 13
3. In which war, although the remaining corruption, for a time, may much prevail; yet, through the continual supply of strength from the sanctifying Spirit of Christ, the regenerate part doth overcome; and so, the saints grow in grace, perfecting holiness in the fear of God. WCF 13
3. Nevertheless, they may, through the temptations of Satan and of the world, the prevalency of corruption remaining in them, and the neglect of the means of their preservation, fall into grievous sins; and, for a time, continue therein: whereby they incur God's displeasure, and grieve his Holy Spirit, come to be deprived of some measure of their graces and comforts, have their hearts hardened, and their consciences wounded; hurt and scandalize others, and bring temporal judgments upon themselves. WCF 17
4. True believers may have the assurance of their salvation divers ways shaken, diminished, and intermitted; as, by negligence in preserving of it, by falling into some special sin which woundeth the conscience and grieveth the Spirit; by some sudden or vehement temptation, by God's withdrawing the light of his countenance, and suffering even such as fear him to walk in darkness and to have no light: yet are they never utterly destitute of that seed of God, and life of faith, that love of Christ and the brethren, that sincerity of heart, and conscience of duty, out of which, by the operation of the Spirit, this assurance may, in due time, be revived; and by the which, in the meantime, they are supported from utter despair. WCF 18
The Confession does not say these things only happen to immature Christians. They can happen to any Christian which means we must be vigilant. We must continue to make use of the means of grace (neglect of which being one of the causes of loss of assurance). That is a proper subject of inquiry as part of one's Christian experience.
Yes, I agree maturing Christians are "battling of all sinful passions and desires that remain." That is not limited to SSA but all manner of such sinful passions.
I agree with the additions are worthy of inquiry for candidates for ministry and transfer, I'm just not sure about "codefying" it. Our Presbytery asks about pornography, masturbation, SSA, and debt. We meet with wives to discuss the marriage as well. Nothing prevents any Presbytery from doing so. It is wise to do so. I'm not sure we need to amend the BCO, again (and again, and again). Are we not able to utilize common sense? Do we need the BCO to give us permission to do anything?
Overture 37 from Eastern Pennsylvania Presbytery also wants to amend BCO 21 and 24 for the same reasons. In their rationale they get back to identity and self-conception. They reference some important passages. We should see ourselves as the new man in Christ, not the old man in Adam. But Paul was also very honest about struggles with sin, particularly in Romans 7 which I quoted above. Paul had a reason to speak this way to his audience. There may be times a pastor speaks in similar fashion to his audience. It shouldn't be a common or regular fashion.
I have found that people pay lip service to their pastor as sinner. They don't want to know that he is an actual sinner, just a theoretical sinner. Pastors are big sinners even if we don't see big sins (which is what is meant by beyond reproach and blameless). The point is that pastors are to be repenting sinners who mortify sin. We are not theoretical sinners beyond temptation.
Ministry is not simply being clear about sin but also being clear about the gospel to sinners. It is applying the gospel to justification and sanctification in the messy realities of life. That includes candidates for ministry.
I am much more comfortable with the recommended changes to 21 & 24 than I am with the recommended changes to 7. The former focus on temptations and sinful struggles, the latter the elusive category of "identity". My concern lies with how that will be applied. Will we be brothers coming alongside or the Inquisition? That will surely differ by Presbytery. This is part of what we don't always realize when we request such actions: not everyone will apply this like I would.
We are pastors and elders, and one would hope that we would have pastoral concerns in such inquiries. Too many of us can relate stories when Presbyteries haven't been quite so … pastoral. The issue in sanctification hinges on repentance. It can hinge on the occasional vs. the habitual. Inquiry should uncover these matters. The BCO doesn't have such nuance and codifying it can quickly lead to legalistic application- the letter rather than the spirit of the BCO.
I will likely vote 'no', not because I am against inquiring (I greatly encourage it) but in anticipation of how this can be misused- the unintended consequences of good ideas that meet sinful hearts. I think we should anticipate the drift or slippery slope of legalism just as much as the slippery slope of license. I'm content with Scripture (and that sounds really pious, doesn't it?).