Aimee Byrd's 6th chapter, The Great Divorce That You Didn't See Coming, addresses the problem of parachurch ministries and the discipleship being farmed out to them. This should not be be taken to mean that she is against parachurch ministries, but that she is advocating for the centrality of the church and its mission.
Parachurch ministries are intended to work alongside (para) and supplement the church, not to replace or supplant the church. When churches fail to do their job, people often turn to parachurch ministries to fill the gaps. As someone who used to work in a parachurch ministry, I understand this and lament that so many churches aren't engaging and serving their people well. In our consumeristic age, many affiliate with parachurch ministries that are more visible and dynamic than the local church. A study a few years ago explained this in terms of people who were parts of parachurch ministries in high school and college still wanting similar ministry instead of the style employed by local congregations.
Byrd discusses a conversation with a friend who attends a local congregation but doesn't think she needs it in light of the availability of her favorite celebrity pastor's sermons. This problem has grown with the advent of the live streaming era thanks to Covid-19. It is great that those sermons are available to edify us and others but many rely on them or put a higher priority on them than their local pastor. In other words there is a fundamental misunderstanding of the Christian life. This indicates a breakdown in discipleship.
Others women she knows talk about discipling people who don't go to their church. I understand if there is a pre-existing relationship but generally agree with Byrd's concerns.
She is building on the previous chapter and points to the disconnect among many church members. She notes we should be friends, but not lovers, with the parachurch ministry (an odd metaphor). Many come to faith through parachurch ministries. Some have turned to them to be discipled. There is plenty of bad ecclesiology in our midst. Byrd notes that she knows leaders in parachurch ministries who are not members of a local church.
"But the popular mind-set is that while church is still recognized as important, the real ministry is taking place outside the church."
Why Discipleship Is Leaving the Church
Byrd shifts to the reasons for this shift. She mentions the couple that splits when everyone thinks the marriage was strong. The couple has put on a happy face, but behind closed doors they have drifted apart or become combative. In congregations, people can feel forgotten and neglected so they begin to look for fellowship and opportunities to grow elsewhere. Others feel unneeded by their congregations, and want a way to serve but can't find one. Some of these people change churches, but others stay and look to a parachurch ministry to meet this need.
So, these are two groups. There are those who seek from parachurch ministries the investment and growth that should be given from the local church. There are those who develop their own ministries to others disconnected from the local church.
We do need to be careful. Some parachurch ministries exist to help people serve in the local church. They really view themselves as coming alongside, being partners with the local church. Some, sadly, are people who have been hurt by the local church and don't see themselves as partners so much as substitutes.
She mentions IF-Gatherings ministries which says "Discipleship is what we're about." This ministry has reached over a million women. Thousands of women attend their conferences. In some cases they take the place of discipleship in the local church, and for other people they supplement and assist local church ministry. The problem isn't the ministry but how people utilize them.
"Church leaders, laypeople, and parachurch ministries need to stop and ask what our responsibilities are and how God's people are discipled."
Byrd thinks there needs to be an RDT or DTR (depending where you are from): a talk to define the relationship. This is not simply to chastise parachurch ministries, but also to prompt church officers to be more engaged. We need to engage the Word together and make sure people are providing and looking for discipleship in all the right places.
The Problem of Biblicism
She brings up the Biblicist method of teaching Scripture. I'm not sure how true that is, but in the case of CBMW many of the leaders do use such a method. I'm surprised this didn't come up earlier, particularly when she was addressing ESS. As I noted in an earlier post, Matthew Emerson provides a fairly lengthy critique of Grudem's Biblicist method of interpretation that leads him to some faulty conclusions (He Decended to the Dead, pp. 5-17, 67-74). ESS would be one of them, as well as denying that Jesus descended to the dead. But Byrd does address this here because Piper and Grudem are not the only ones who use this kind of method to interpret the Bible.
"Biblicists rightly uphold the authority of Scripture but often read the Bible with a narrow, flat lense of interpretation, zooming in on the words in the texts themselves while missing the history, context, and confessing tradition of the faith. Biblicists emphasize proof texting over a comprehensive biblical theology. What often happens unintentionally is that the Biblicist readers become their own authority, since they often don't notice they are also looking through their own lens of preconceived theological assumptions."
Sorry for the lengthy quote there, but Byrd briefly discusses what is wrong with such a method (ignoring historical context, theological context as well as the interpretive history) and the end result of becoming one's own authority. Your interpretation becomes THE interpretation with no one to correct you. We see this, in my opinion, with Piper's permanent marriage view, as well as ESS. Byrd brings it back to ESS as well. "Biblicists employ a fundamentalist approach to God's Word that doesn't take into account how the church and the Scriptures go hand in hand." She warns that "Biblicist doesn't mean biblical."
Many parachurch ministries are vulnerable to this precisely because they don't have confessions of faith, or if they do it is minimal and lowest common denominator in nature. It becomes an interpretive community of 1 or 20, rather than the whole church through time.
Byrd is concerned that they mimic the church despite not having the same ecclesiastical offices. They have a board, typically following a business model. Yet they have "worship services" in their conferences. They sing songs, but there is generally no call to worship, confession of sin or faith, no sacraments etc. Some don't allow women to speak even though they aren't the church. As a result there are exclusively women's parachurch ministries where gifted women get to contribute.
The Covenantal Context of Discipleship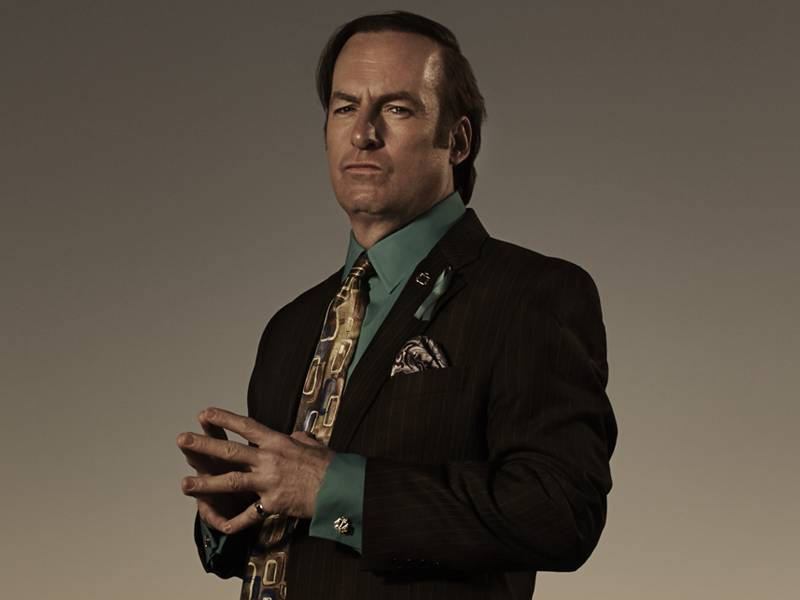 Byrd advocates for the covenantal context of discipleship. The visible church is a covenant community. We've made promises to teach all as Christ commanded.
This is what makes some of the criticism she's received from Reformed leaders confusing. She affirms qualified male elders in the church. She wants women to be discipled too. And she sees this in a covenantal context. This is all good, man. It seems an area of disagreement is maximized and the many areas of agreement are minimized.
She continues to bring out the Swain and Vanhoozer as she affirms that reading, and interpretation, is a communal exercise. I don't just read the Bible with Jesus. We see the extremes here. Some think they don't need to learn how to interpret the Bible, just pray. Others think it is so hard they won't even try. Often the quiet time becomes a strange mystical experience utterly divorced from confessional boundaries, teachers of the present and past, as well as biblical theology. She advocates for more dogmatics, or systematic theology, to be taught to women. This is a common theme in her books.
Peel and Reveal
Rather than affirm historic confessions (like say, Ligonier did), many ministries form their own statements of faith. The CBMW did this with the Danvers Statement (which includes ESS). These statements, she argues, often further their own agenda and existence. This is true when you look at the introduction to the Danvers Statement.
"Parachurch often reinforces bad gender tropes, outfitting and amplifying many of the divisions between men and women in the church."
In this context she returns to the use of "roles" by the CBMW. Yes, it should not be applied to "an ontological creational norm that women are subordinate to men." As I noted, I don't agree with her isolation of one meaning of the word, but I agree with Byrd that they fill their books, conferences, Bible studies and resources with erroneous stereotypes of men and women.
The problem didn't stay limited to the CBMW. She notes that Southern Seminary has adopted the Danvers Statement to which employees must subscribe. Sadly, contrary to my vote, the PCA also adopted the Nashville Statement as if our own confessional material was insufficient. Yes, it does include the new terminology of recent days, but I think it clearly lacks the precision of the Westminster Standards. It affirms but does not define gender differences in Article 4. However, this is still written while affirming ESS as the basis for subordination.
"I belong to a church that already subscribes to historically faithful orthodox confessions. I am thankful that I don't need to worry over signing additional statements with questionable theology."
From here Byrd shifts to revealing who is exhorted to church. She brings up a number of "one another" texts that encourage Christians (not separated by sex) to exhort and teach one another. She notes "Laywomen in the Scriptures are not addressed as subordinate to laymen." This is the view that riles up some people who embrace the CBMW view of men and women in terms of authority and submission rooted in ontology. These many verses she lists do not have qualifiers to limit the teaching of women. She then claims "It would be disobedient to Scripture to withhold women from teaching." She certainly points out a theological oddity, not to be confused with a geographical oddity. As we apply the analogy of Scripture (WCF, I)the clear passages interpret the unclear, not the other way around. She will get to 1 Corinthians 11 and 14 in the next chapter. Even if you want to say a woman should be silent in the church, the context is the corporate worship service. That would not prohibit a woman from acting like any other lay person in a Bible study or Sunday School class.
She then shifts her attention back to parachurch ministries in general.
"We should not confuse the authority given to church officers with the authority of board members. We should not confuse the worship service, where God promises to bless us in Christ, with the classroom or the conference stage."
She reminds us it is "helpful to distinguish between primary doctrinal issues, secondary issues, and even third-order issues of differences." Oddly she footnotes an Al Mohler, of the aforementioned Southern Seminary, article from 2005 called "A Call for Theological Triage and Christian Maturity". There is also a book by Gavin Ortlund called Finding the Right Hill to Die On: The Case for Theological Triage on this subject. She doesn't say it, but most of what we discuss as differences between men and women would fall under third-order issues since they are not covered in ecumenical confessions of faith. As a result, we should allow one another latitude on that which is not clearly defined in Scripture (like the office of elder is). Parachurch ministries shouldn't be organized around such third-order issues. It seems like straining at the gnat.
Parachurch ministries can come alongside the local church to help it fulfill its mission, rather than seek to fulfill that mission for it. What is drawing her ire is the later.
This chapter does advance her overall argument. It does point out some of the serious issues people should have with the CBMW, and some other parachurch ministries. Not everyone will agree with her statements. The question is, are those differences biblical or cultural? Are we sure?