In the midst of his discussion in Evangelism for the Rest of Us, Mike Bechtle asks what they would do.
You might think he's speaking about the people with whom you are sharing the gospel. Or other people, like those extroverts, who use other methods.
He's really thinking about Jesus and Satan. In two separate chapters he addresses each respectively.
The first of the two chapters focuses on how Jesus interacted with people. There are some speculative questions, just to prompt thoughts. I have no idea if Jesus would go on TV, and don't actually find it to be a helpful question (Bechtle isn't focusing on that so this is not a criticism of him).
He does go to the fact that Jesus "came eating and drinking", essentially doing things that the religious people of His day looked down upon. If Jesus showed up on TV, it wouldn't be TBN. It might be CNN to talk to Larry King.
Bechtle has 2 assumptions: Jesus wants to impact people eternally, and He'll use appropriate methods to do that.
What do we see Him doing?
Jesus went about His daily life and ministered to the people He met. While on a mission, Jesus wasn't necessarily like a missionary. But for 3 years Jesus was an itinerant rabbi. He focused on His disciples. But there were times when He traveled the countryside speaking to crowds. Most of the time was ordinary. He encountered people in every day life, like the woman at the well, and talked with them.
He met people where they were and moved them closer to God. He went to them. He didn't set up an office, or booth like Lucy the 5-cent psychiatrist. He found them. "Jesus's goal was the same- to love people and move them a step closer to knowing God."
He prayed for God to work through Him. We see Jesus taking time to pray. Fully human, Jesus relied upon the Holy Spirit in His ministry just as you and I are supposed to. As "the perfect man" He was perfectly dependent upon the Father expressed in prayer.
"His philosophy of evangelism seemed to be, 'Love people and talk to them.'"
Bechtle then applies this to us in the 21st century.
Minister to the people you encounter while going about your daily life. Perhaps you need to pray to see the ministry opportunities available to you every day. The person in the cubicle next to you that is going through a rough patch. Your neighbor with ordinary problems. Jesus simply lived in proximity to people. So do you. See those ordinary encounters or interactions as appointments. Maybe you simplify your life. Live closer to work or church so you have more time. You don't need to meet every need you come across (we are often driven by what the media thinks is important). But be open-hearted toward those in your path.
Meet people where they are and help move them closer to God. Yes, that is odd terminology if we want to be overly theological. Yes, you are either in Adam or in Christ. We are talking about the process of evangelism. Engage them on one pertinent issue that comes up. Not every conversation turns into the 4 Spiritual Laws. You may just listen to them to better understand them, but willingly engage people.
He spends time talking about listening. We aren't listening to challenge them, but to love them (which may include challenging their thinking at times). Listening builds trust as well as understanding. It is interesting to ask people about their jobs, most of the time. But you learn things about people, ideas, areas of knowledge. Listen to love.
19 Know this, my beloved brothers: let every person be quick to hear, slow to speak, slow to anger; 20 for the anger of man does not produce the righteousness of God. James 1
Bechtle then turns the table, so to speak. He talks about what Satan does in order to keep us from bearing witness or being effective in bearing witness.
…11 so that we would not be outwitted by Satan; for we are not ignorant of his designs. 2 Corinthians 2

… 27 and give no opportunity to the devil.  Ephesians 4

1 Put on the whole armor of God, that you may be able to stand against the schemes of the devil. Ephesians 6

8 Be sober-minded; be watchful. Your adversary the devil prowls around like a roaring lion, seeking someone to devour. 1 Peter 5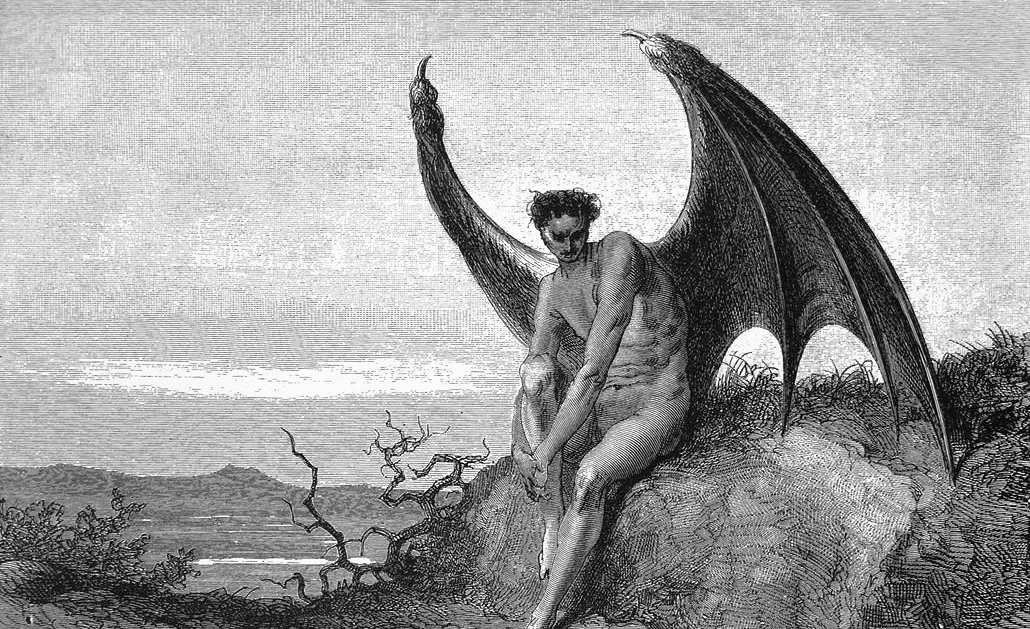 If we pay attention to the NT, we see that Paul wants us to aware of Satan's strategies. If we are aware of them we won't be surprised or ambushed.
He wants to keep us distracted. Whether it is focused on method, our sin, entertainment … Anything but bearing witness. It is easy to distract most of us.
He wants to keep us divided. He wants us fighting about methods instead of actually doing evangelism. He wants us to bicker over just about anything: the color of the carpet, instruments and style of music in worship, how to administer communion, etc. He stirs up pride and envy.
He wants to keep us deceived. While we have the mind of Christ, our justified minds are still being sanctified or renewed. There are lies we can believe that keep us from evangelizing others. It could be hyper-Calvinism. It could be racism (see Jonah). There are lots of ways he can deceive us so we don't bear witness. One Bechtle mentions is focusing on Satan's power instead of God's infinitely greater power.
He wants us to be discouraged. He does this with unrealistic expectations. Reminding us of our sins and mistakes so we feel like failures.
In keeping with this overall strategies, Bechtle offers 10 ways Satan schemes to disrupt our efforts.
He tempts us to sin. Whether or not we actually sin, the reality of our corruption is exposed and we can be paralyzed by guilt and shame. We need to keep our eyes fixed on Jesus, the Author and Perfector of our faith.
He works against and outwits us. He knows our weaknesses and patterns. We need to be aware too, so we'll know the places he'll strike.
He appeals to our pride. This the "mother of all sins". One manifestation is seeking to be liked and respected. Our pride will take offense at any slight and detour evangelism. We should be humbling ourselves under God's mighty hand, remembering that He opposes the proud but gives grace to the humble.
He lies. It is his native tongue. We need to know the truth better so we can spot the lies.
He works on our hearts, manipulating our emotions and passions. Scripture reminds us to guard our hearts lest it be tainted by bitterness.
He convinces us to be friends with the world. This means we'll minimize sin and participate in sin w/out a thought. We are to be friends with God who loved us and gave Himself for us. The world doesn't love us and give itself for us, but kills us if we oppose it.
He engages in battle against us. Put on that armor: truth, faith, peace, righteousness, salvation, the Word & Spirit and get to fighting.
He pretends to be an angel of light. This is part of the deception. He can distract us with "good causes" that are keeping us from the main fight. The gospel does have social implications, but if we make them the main issue we've lost.
He's vigilant. Be watchful too!
He interferes with our ministry. He's like the heel in wrestling who cheats whenever the ref isn't looking. Expect it at every turn. Don't give up but keep trying.
"Resisting the devil means learning how our enemy works and taking offensive and defensive measures to render him ineffective."
Not the best chapters in this book. But there were a few things worth considering. He could have recommended a book like Precious Remedies Against Satan's Devices.
As you go, make use of every opportunity knowing that the enemy will oppose you at every turn.