I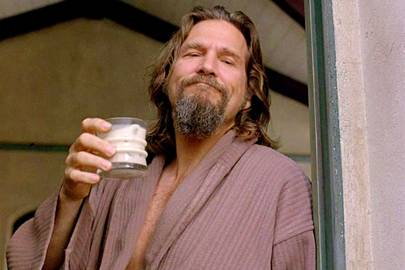 wasn't planning on doing an Eagles record next. But I watched The History of the Eagles. I'm almost afraid to put an Eagles' album on here. The scene when the Dude is in the taxi declaring his hate for the Eagles is quite hilarious. They were popular, almost too popular when they imploded after the tour for The Long Run.
It was tempting to list Hotel California. It has some great songs on it like Life on the Fast Lane. The famous riff was …. an exercise Walsh did that the other guys heard and said, "What's that?!". Yes, another hit song derived from an exercise (like Dust in the Wind and Space Truckin'). Life sure is weird. It also has Victim of Love which Felder really wanted to sing. But when you have "Golden Throat" Henley … that just makes more sense.
Despite the fact that it took them 18 months to produce The Long Run, in part due to being burned out and in part due to snorting too much cocaine, I think it is a better album than the illustrious Hotel California. I never cared what critics thought.
The first song, The Long Run, was almost prophetic. Would their relationships make it in the long run? Certainly didn't look like it as personal tensions tore them apart. Henley claims the song was about the new music that had emerged. The Eagles were considered dinosaurs, but whose music would last? While the band broke up, their music survive on the new Classic Rock radio format.
Things slowed down for the ballad I Can't Tell You Why. It is a stripped down song with a nice little guitar run in it. Timothy B. Schmit, who had just joined the band, brought the partially written song with him. He sang the completed song, having a hit before his dream melted away from him.
But it gets back to upbeat with the Joe Walsh song from The Warriors, In the City. Like the movie, it was a bleak sort of view of the city. It had classic Eagles harmonies to go with Joe's classic guitar sound.
D
isco Strangler is a strange song musically. It is guitar driven, but not a typical Eagles song. It is about our quest for recognition, to be desired, which meets a sad end in the hands of a serial killer. Felder is reputed to have written it using a disco beat despite the fact that the band disliked this new style. Perhaps they really thought disco would kill rock music.
It is a return to ballads for the King of Hollywood. Not their best song.
Back to rock with side 2's first song and hit, Heartache Tonight. It has the sound of an old J. Geils blues romp. It is a fun sounding song about the fact that disappointment seems to find us.
Then the guitar driven Those Shoes. Almost like Steve Martin's cruel shoes put to music. But not quite. Those shoes are the kind you go out in, and make mistakes in. Always liked this song.
Teenage Jail is not a very memorable song but the guitar part was interesting. This would be one of those which disappointed the critics.
It is another party song throw away with The Greeks Don't Want No Freaks. The chord progression is interesting and the lyrics playful but …
The album closes with the ballad The Sad Cafe. Plenty of classic harmonies around Henley's vocals. It is this albums version of The Last Resort.
I've got memories of listening to this album on my Sony Walkman in the back of the car while on a college campus visit. I was visiting Manhattanville College. It was a women's only college that the Kennedy girls when to (supposedly) that went co-ed. I had a good scholarship and was accepted into a 6-year law degree program with NY State law school. I didn't accept it. Sometimes I wonder what would have happened if I did. Would I have spent too much time at the pub on campus (at the time the drinking age in NY was 19 and I would turn 19 a few short months into my college experience). So much better than posing as Seth Rothstein on a fake ID in Boston. But would I have dated Liz if I'd gone that far from home? Would I turn into a miserable lawyer who drinks too much whiskey and thinks its romantic to have the occasional cigarette (this is how I pictured my future at the time minus the misery)?
During my time between pastorates, when I was under-employed and miserable, I wondered about that decision. But I was where I needed to be. Sometimes things fall apart, but it's okay. The Eagles fell apart after this album, but that was alright.