I want to start with a story or two. Two.
Saturday a friend of mine died. Years ago he attended a PCA church in Orlando where a friend of mine was a pastor on staff. This friend raised concerns to me about this PCA pastor based on some lectures he gave on women in the church. At the time I didn't share his concerns about my other friend. I didn't think he was moving toward egalitarianism. A few years later this pastor friend moved cross country to serve on the staff of a church that would eventually leave the PCA and fully embrace egalitarianism. My friend did "slide" into egalitarianism, but may have hid it since he credited one of our professors. My late friend was right, and I missed it.
In my first pastorate one of the influential women gave me a book to read. She was on the search committee that called me. She had been auditing courses at RTS Orlando. She led our women's ministry. The book was Sarah Sumner's Men and Women in the Church, which is clearly egalitarian. Earlier she'd given me insightful articles from Kenneth Bailey. This book was less than insightful contrary to the positive blurbs by respected men, but it was insightful into this friend's trajectory. It broke my heart when she and her husband left the church and began to attend a PC(USA) church (now ECO).
Sometimes you can see it coming, and sometimes it is more subtle. Some people claim they see Aimee Byrd well on the road to egalitarian. I'm not so sure. My foresight, obviously, is not perfect including in this area. But the issue may be their adherence to the CBMW formulation of complementarianism.
Cognitive Dissonance
Today we'll look at the beginning of the Part 2: Recovering Our Mission. The first chapter in this section is Why Our Aim Is Not Biblical Manhood and Womanhood. She begins this with part of her story. She was married a month after graduating from college and began to read books to help her become "the perfect Christian wife." This was when she read Recovering Biblical Manhood and Womanhood aka the Big Blue Book. She was seeking a "biblical understanding of the sexes." There were parts that were hard for her to accept, but she trusted the radio shows that spoke well of the book. "That's what I wanted to be: good and conservative." She was not comfortable with "some" of the teachings in the book. Not all. Not most. Some. She assumed she'd understand them better as she matured.
"I do want to note that there are plenty of helpful teachings in Recovering Biblical Manhood and Womanhood, written by authors who have benefited the church in numerous ways."
Over time, however, "more and more strange teachings on femininity and masculinity have emerged under the rubric of biblical manhood and womanhood." She is not alone in thinking this. She mentions some of them earlier in this book, and they concerned me when I read them years ago. I thought they were aberrations but now realize my understanding of complementarianism is not on the same side of the spectrum as theirs. I was concerned when Piper thought women shouldn't be police officers because that involves authority over men ("Should Women Be Police Officers?" August 13, 2015). In that article he mentioned teaching in colleges as well. Byrd also notes a place where Piper discusses a woman being careful in giving a lost man directions lest we undermine his sense of masculinity. Sorry, I don't get it. I simply want to get to my destination, and apart from verbal abuse I'm not guarding my sense of masculinity.
Eternal Submission of the Son
Where she goes here is more fundamental, however. She came across a CBMW document expressing ESS (Eternal Submission of the Son). This view states that in the ontological Trinity, the Son submits to the Father. This view is not expressed in any of the major creeds and confessions. We do recognize that in the economic Trinity, the Son as Messiah submits to the Father on our behalf. The first speaks to the Son in his essence, the second to the Son in his office as Redeemer.
She pursued conversations with representatives of CBMW including the president at the time. In books, members of the CBMW continued to assert this view. It shows up in the ESV Study Bible as well. This view is used as the basis for their version of complementarianism: men and women are both human (equal in essence) but women submit to men (different in role/function).
I don't believe in ESS nor agree with its use by CBMW to defend an erroneous view of men and women. In Ephesians 5, wives submit to their own husbands, not men in general. Women are not inferior to men due to their gender, not to submit to men in general. In the 10 commandments, we are to honor our parents meaning that sons (even as adults) are to honor their mothers. Mothers don't submit to adult sons.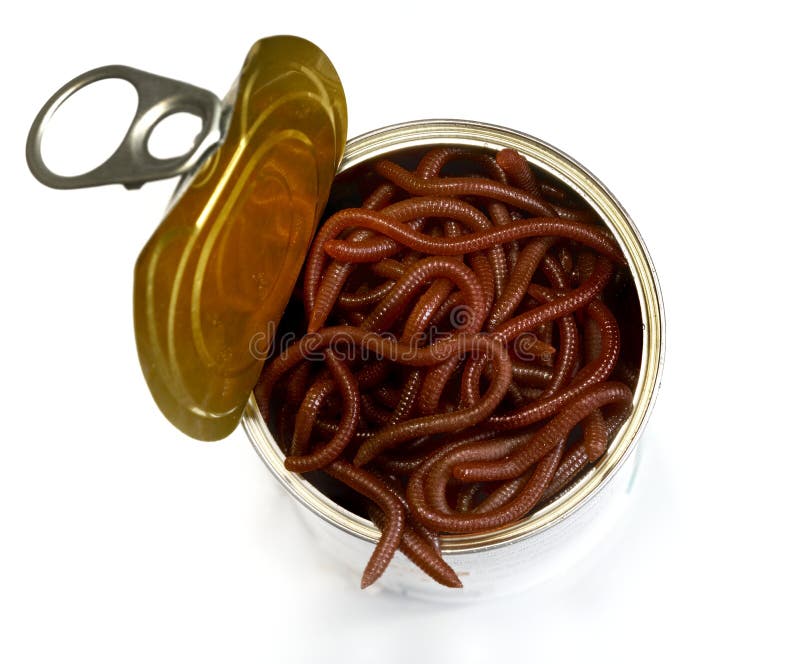 Back to Byrd's book from that aside. She tried to address this publicly as well. As she tells it no one was listening. Then Liam Goligher did a guest post on her blog on this subject and the can of worms was opened. ESS became a big internet controversy.
Okay. At this point I wondered if she wants credit for exposing this heterodoxy, simply wants to say no one took her seriously or both. Goligher was more than a "housewife theologian" and had more gravitas. That he was a man can also play into it. But there seem to be some sour grapes at work in this too.
She then brings it back to the Big, Blue Book. Once again she notes there is good material in there, but also some disconcerting material as well. There is a big problem when the differences between men and women are reduced to "one of ontological authority and submission." I've always understood this as patriarchy, not complementarianism. While she mentions Denny Burke, Owen Strachan and others, her focus is on Wayne Grudem who has been a big advocate for this deviant view of the Trinity, including in his work on the ESV Study Bible notes. I was disappointed to see Ligon Duncan so earnestly affirming the updated version of the Big, Blue Book such that communicating the doctrines and applications taught in it were essential to Christian discipleship.
"While I wholeheartedly affirm distinction between sexes, I am convinced that our choices are not between CBMW complementarianism and vague androgynous discipleship."
She is raising serious issues here. In my opinion she is right. I'll let her speak for herself:
"Nowhere does Scripture state that all women submit to all men. … And it is difficult for a laywoman like me, who does see some theological teaching for God outfitting qualified men for an office to see this kind of reductive teaching and call it complementarianism. … My femininity is not defined by how I look for and nurture male leadership in my neighbors, coworkers, or mail carriers. I am not denying the order needed in both my personal household and in the household of God, but I do not reduce the rights and obligations in a household to mere authority and submission roles. … I uphold distinction between the sexes without reduction, as Scripture does."
She affirms that church office is reserved for qualified men. She refers to Genesis 2 in the footnote, but overlooks 1 Timothy 3 and Titus 1. That is puzzling, frankly.
In the next section she's wondering if we've baptized "chivalry" and made it biblical manhood. I think she is onto something with this. Like the Pharisees added to the laws regarding the Sabbath and used the corban principle to avoid caring for parents, we can add cultural understandings to our biblical understanding in a way that is inappropriate and confusing. She quotes Sarah Coakley as noting that the point of headship "is not executive dictatorship but responsibility for the "well-being of the whole."" She uses John McKinley's "necessary ally", though I prefer Allender and Longman's "intimate ally".
To be fair, in What's the Difference?, Piper's contribution to the Big, Blue Book, he mentions men listening to their wives to gain input. The "definition" expresses "benevolent responsibility". But we do need to emphasize, I think, the partnership of marriage. Headship in Ephesians 5 is sacrificial and for the well-being of the wife. Back to Genesis 2, she is an ally in our God-given mission. Being a man or woman can not be reduced to authority/submission. There is a bit of overlap in their expression of this relationship, but their foundation is quite different.
Restoring the Imago Dei
I think she takes too much time expressing the fact that our goal in discipleship is not masculinity or femininity but conformance to Christ (Romans 8). At a few points that will be different. But the goal is being a mature human being, restoration of the image of God (Ephesians 4 and Colossians 3).
"Christian men and women don't strive for so-called biblical masculinity or femininity, but Christlikeness. Rather than striving to prove our sexuality, the tone of our sexuality will express itself as we do this. … I do not need to do something in a certain way to be feminine. I simply am feminine because I am female."
She sees some benefit to exclusive studies for men and women. There are "shared experiences and responsibilities within our sex." (She probably should use "gender" in these instances.) Her concern is that we take this too far too often, as though we can only be discipled separately. Drawing on Phillip Payne's material she asserts (rightly) that both men and women received authority over earth and creatures. Unlike in the pagan cultures around them, men were supposed to leave their family of origin to cleave to his spouse. In pagan countries she shifted from her family to his.
In Mark David Walton's article for the Journal for Biblical Manhood and Womanhood these gender distinctions (authority & submission) remain for all eternity since they are ontological. Women, in this view, would eternally submit to men even though both are made in the image of God.
Peel and Reveal
She goes off her on "role". She does this, in my opinion, in a reductionistic way. She focuses on the definition derived from the playhouse. As a result she wants us to stop using this in discussing men and women. She'll also do this in chapter 6. But according to dictionary.com the 2nd definition is "proper or customary function" and the third is the sociological use (pertinent here!) "the rights, obligations, and expected behavior patterns associated with a particular social status." That status should not be "woman" but "wife". Not "man" but "husband" and "church officer".
She seems to be going after both ESS and expressions of complementarianism at the same time. She does not clearly delineate between the two but goes back and forth between them. They are related, but distinct. This is a weakness of hers or at least this chapter.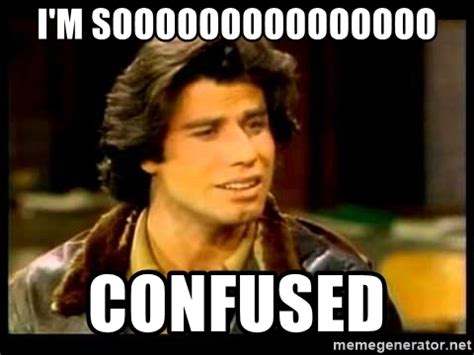 And then she returns to norms. "I agree with Mark Cortez that we can still affirm some cultural norms associated with gender without holding that these must be essential to our sexuality." But in this section she seeks to get metaphysical and philosophical. She depends on Sister Prudence Allen in pp. 124-30, and frankly I'm lost. Philosophy is not my strong point, and I'm not familiar with this philosopher. I got "fractional complementarity" and "integral complementarity". She brings in Pope John Paul II, as well as Paul Zanacanaro and Julian Marias. In all this I couldn't tell if she was using them positively (she does say they think more thoroughly and biblically) or negatively (since their conclusion sounds remarkably like Piper and Grudem). Just call me Vinnie because "I'm soooo confused."
The peel and reveal section seems to waste the good and important material she covered in the body of the chapter. There are serious problems in the theological basis for the CBMW version of complementarianism, and therefore serious problems in how they understand masculinity and femininity in relationship to one another. She could have done a better job delineating her points of agreement with CBMW since there are some.