Our consideration of Aimee Byrd's most recent book, Recovering from Biblical Manhood & Womanhood, continues with the 3rd chapter, Girls Interrupted. In many ways this is a continuation of the previous chapter in addressing the feminine voice in Scripture. She sticks with the Old Testament, and the same time period as Ruth. Her focus here is Judges, though she begins with Exodus and the midwives.
Before we get there I want to reiterate what she does as she introduces the chapter (and at the end).
"My hope is that you will begin identifying how this coactivity of the male and female voice functions more and more in your regular reading of Scripture and consider its implications in church life."
The female voice, while not the dominant voice in Scripture, is a helpmate of the male voice. They, she argues, complement each other so we get a fuller Scripture. God, in His providence, provides for this in the dual authorship of Scripture. It is not an addition from disgruntled feminists. Byrd does not seem to argue like a feminist in this regard. She's not saying this voice is more important. She's not denigrating the male voice as less important to women. She's not trying to get women (or anyone) to focus on the feminine voice at the expense of the rest of the Bible; indeed the majority of the Bible. She does want us to recognize it in regular Scripture reading. In other words, as you are reading, notice the perspective (which actually is part of good hermeneutics). Where some people will struggle even more, though, is the implication for life in the church. We will get to this in the Peal and Reveal section.
While Richard Bauckman is an egalitarian, I think his point should be obvious and non-controversial. Women, as part of the people of God, are mentioned in the Bible. Women, as we are about to see, likely participated in passing down the oral tradition of the Scriptures. A woman affirmed the authenticity and authority of the scrolls found in a dusty temple to the king who wanted to know if he should recognize them as Scripture. Other texts focus on women as main characters. This is true, right?
The Midwives' Voice
In bringing up Exodus Byrd brings up the midwives, in particular their conversation with the Egyptian leaders. We can either believe God gave this information to Moses via direct revelation or through oral tradition as the midwives reported the exchange to the elders of Israel and anyone willing to listen. How we answer this question may say more about us than it does about Scripture. We affirm oral tradition in the Gospels. Luke, for instance, researched it. He did not witness the events himself nor received a Matrix-like download but talked to men and women about the events in question. John may have too. Some of the discussion between Jesus and the Samaritan woman was likely related to him by Jesus. But there are also part that Jesus was not first party to and that may have been reported to John by her at a later date. But we clearly have her communicating to others in her village about Jesus. We see the same thing with the women's testimony about showing up at the tomb and discovering Jesus gone. Affirming does not make someone a feminist or egalitarian.
She also brings us James Montgomery Boice via his book The Life of Moses. He spent time addressing this. In the section she quotes there is this sentence: " … God does not record the pharaoh's names, but he remembers these two women, Shiphrah and Puah, because they did the right thing." She is assuming that they were tradents of the faith, passing "down the heritage and tradition of God's people by sharing how God worked through them." This appears to be a valid assumption.
Women in Judges
Then she shifts to Judges where she'll spend most of this chapter. Judges focuses on how the people of Israel began to live like the Canaanites and not like the people of God they were called to be. One aspect of this that runs through Judges is "by the way the women are viewed and treated." This is not the only way. It is a symptom of their apostasy. The apostasy was the main deal, but this was a horrifying manifestation of that apostasy. Judges is a downward spiral, and the two last stories focus on the mistreatment of women. These last two are from the perspective of the men involved. But there are some in the feminine voice.
"The main point in Judges is not the treatment of women. … But as we have the big picture, we can observe that one of the glaring evidences of the Israelites' increasing depravity is displayed in their degradation of women."
We find Caleb using his daughter's hand in marriage to motivate soldiers. This is an unusual way to arrange her marriage but "Caleb is setting his daughter up to marry the best of the best." We also hear some of Achsah's voice. She's not simply a trophy wife but asks for an addition to the dowry of land and asks for springs. She is her father's daughter, bold and full of faith.
The main feminine voice is Deborah's. She was a prophetess who also functioned as a judge. People came to her for judgements. Unlike most judges, she was not a soldier or a general. She speaks the word of the Lord to Barak to lead the men in battle. We must consider the realities of the conflict before we are too tough on Barak. The Canaanite General Sisera has 900 chariots, essential the equivalent of a tank. Not only did Barak have none, but it was not an organized militia with weapons. It was really a bunch of farmers. He wants the prophetess to join him because she represented the Word of God to the ragtag army he was called to lead.
We see her voice primarily in her song which tells the story of the battle. God sent a storm (this was supposed to be Baal's territory) to neutralize the chariots. Barak doesn't kill Sisera, but Jael (a "housewife") kills him with a tent peg (an allusion to Gen. 3:15). Deborah is the "mother of Israel in her song. She counseled them, preserved their heritage and provides strategy. This is a woman working in the public sphere. She is contrasted with Sisera's mother who waits at home for her son to return home with a slew of new female slaves to exploit. From her wicked perspective, sexual domination of women prisoners is a great thing.
Byrd notes that Jesus uses similar language as he laments over Israel. He wants to cover them with his wings like a hen her chicks. Then she returns to Deborah (all this in the same paragraph). She is contrasted with the Canaanite goddesses, and the worst abuses of patriarchy that play out in Judges. Her song passes on Israelite tradition.
Byrd shifts to Jephthah and his daughter. I'm not sure whom or what he expected to come out of his home first but he promised he would sacrifice it. Here is a judge of Israel vowing to consecrate him or her to the Lord. There is some question about what that means and how it took place, but his daughter who was his only child, was the first to come out. Not a servant (I guess that was his hope), but daddy's girl runs out to greet him. Whether she was consecrated and remained virgin or was sacrificed, this is not an easy to read text. She did become part of Israel's tradition, as the young women of Israel would commemorate her for 4 days a year. This stands in contrast to the laments of Canaanite goddesses. They lamented dead sons, lovers and brothers; not daughters or sisters. His daughter was valued by Israel.
"Do you see the coactivity of male and female voices in God's Word at work here?"
She then returns to Rehab and Matthew's genealogies. The women there don't sound like representative of the CBMW definition of mature femininity (repeated below). This encourages a passivity, a responsiveness instead of initiative on the the part of women. Tamar, Rahab, Ruth and Bathsheba all took initiative in dealing with their circumstances; an initiative born of faith. While Bathsheba was exploited by David (due to his position as king, her inability to reject him leads many to call this a form of rape), Solomon would not be king if she hadn't approached an elderly, ineffective and largely clueless David. As Gentiles they point to the inclusion of the Gentiles into Israel through evangelism and conversion.
"At the heart of mature femininity is a freeing disposition to affirm, receive, and nurture strength and leadership from worthy men in ways appropriate to a woman's differing relationships." from Recovering Biblical Manhood & Womanhood
Byrd then brings us to the Canaanite woman and compares her to Rahab, a Canaanite. Jesus obviously recognizes his own heritage and the Gentile women including Rahab in that line. She exhibits faith similar to Rahab. Jesus isn't dismissing her but testing her. How far would her faith push her? Apparently some of the crumbs of Israel's children have fallen to her already, she knows some of their history and likely some of the law and prophets since she addresses him as Son of David. Her faith reflects this.
"Their faith was not in their bravery, their discernment, their initiative, or their own resolve. Their faith was in the Lord. They had faith in his calling, his initiative, and his resolve. They responded to the call."
She also ties together Hannah and Mary in similar fashion. Since I see this is getting long I will leave it at that.
Peel and Reveal
"It's time for the church to examine whether we too are sending the same message as the radical feminists who are opposed to God's Word by treating it as an androcentric text that lacks female contribution."
Radical feminists, in rejecting the Scriptures, claim it is male centered and does not and cannot speak to them. We should not say it is male centered and only speaks to women indirectly. We don't want to arrive at the same view of the Scripture though for opposite reasons. We do see women treasuring the Scriptures, contributing to the Scriptures and passing on the faith to others. Too often our stereotypes of women, or erroneous teaching about femininity, lead us to minimize their place in the community of faith. Women are necessary allies in God's mission. This is the key: God's mission. Both men and women are engaged in that by faith. Spouses share a mission and are to work together.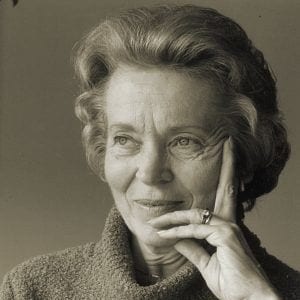 Think of Elisabeth Elliot for a moment. She was not a feminist by any stretch of the imagination. She wrote a book called Let Me Be a Woman, as opposed to rejecting any gender differences. She wrote an incredibly brief forward (one paragraph) to Piper's What's the Difference?. She had an important place in 20th century evangelicalism, not simply as the widow of Jim Elliot but as an author and speaker and seminary professor. She was a strong woman. Elisabeth's materials were sold through Ligonier ministries for a while. At one point I was the point person for dealing with Lars, her husband at the time. She wasn't supporting his role in the mission, but he supported her role in God's mission. That included speaking at conferences filled with men and women, including Ligonier National conferences.
Does our understanding of complementarism allow this to happen, or hinder it? Does it make her an exception or do we affirm, train and encourage woman in our congregations to teach people? Are they coactive with us as servants of God or are laymen AAA and women AA (to borrow a baseball analogy)? Do their voices complement those of godly men for the combined good of the church?
"Women are using their voices and asking men to listen. How is the church going to respond? We certainly don't want to mimic the culture and adapt the philosophy of the sexual revolution. But in our efforts to combat the reductive worldview of our secular culture, we need to make sure we aren't over-correcting by slapping yellow wallpaper over it."
It's too bad she doesn't develop this enough. She keeps hinting at it. This really seems to be the main issue of the book for me. Have we over-reacted to feminism with a subtle  (or not so subtle) form of chauvinism by clinging to an old traditional culture instead of evaluating both by Scripture so we are counter-cultural, neither feminist nor chauvinist but actually biblical? To borrow from Keller, the Bible is critical of every culture. She will continue to mention this like a tease to keep reading. Her focus is more on asking that question than providing the answer, however.
I'm not sure how this chapter moves the argument along. It provides more information, yes. It gives us some things to think about from Judges. But I'm thinking about the overall argument of the book. Soon we'll be addressing the CBMW and its views more directly, and whether or not all the boundaries we say exist are biblical ones. At times you feel like she should be writing a couple of different books, not one. She seems to have too many agendas at times (as I think about the whole book). Perhaps that is why I feel like I'm struggling to review this chapter.
"Now that we are armed with a better idea of how the male and female voices operate synergetically in Scripture, let's explore Christ's presence in the Word of God and therefore its relationship to the church."