In the next two chapters of Evangelism for the Rest of Us, Mike Bechtle discusses biblical methods of evangelism and personal techniques which reveals something of a (good) tension. The methods that we use should be biblical, but that doesn't mean we'll all use the same method. Or that each of us won't use the same method each time we bear witness to Jesus Christ.
Scripture includes God's passion for His glory in the salvation of sinners which includes our bearing witness to Christ's person and work for that salvation. If Scripture is our norm or authority (it is!), then it reveals to us methods of evangelism. We should pay attention to the contexts of those examples of evangelism as well as how they parties involved interacted with those who don't believe. Some of them came to faith, and others did not.
Not everyone Paul and Peter (and Stephen among others) shared their faith with came to faith. We should not expect everyone we share our faith with to come to faith either. We should have realistic expectations.
One of the examples Bechtle brings us is from 2 Kings 7 dealing with the lepers who discover Israel's enemies had been defeated and tell the people starving in Samaria. I struggle with this example. I agree with his premise: evangelism is "one beggar telling another beggar where to find food." A number of others have made this assertion. They are reporting a redemptive act on Israel's behalf. I guess I struggle with this as an earthly deliverance. It really isn't the gospel so much as a type or foreshadowing. He needed to develop this further to show how this earthly deliverance connects with God's covenant faithfulness revealed in Christ who died for our sins and kept the law for us. This is an example of the 'imperfect witness' he discusses next.
What I'm saying is this. At times Bechtle himself is not really clear about what the gospel actually is. For instance, later in this chapter he misses or neglects the reality of the double imputation I mentioned above: His bearing our sin and giving us His righteousness. Salvation is not less than forgiveness but more than that. It is about pardon and being declared righteous (not simply innocent). We are imperfect witnesses, and won't say everything right. He still sin, and we don't always use the right words. In a book we can't include everything (this intends to be a short book, not a tome). But we should be as clear as possible.
We evangelize as justified people, not people seeing to be justified. We are righteous and have an established, unchangeable status with God. We are not trying to earn said status. This means, in part, that we can be honest about our sin including sin toward those we want to tell about Christ. That very sin may be what opens the door to talk about Christ's work for us. We should be authentic, not used car salesmen, who own up to our weakness and struggle but rely on the supreme and sufficient Savior. Bearing witness has an objective aspect (what Christ has done for sinners), and a subjective aspect (our testimony about how Christ worked in my life).
"We're not saved from every problem; we're given his strength to face them, his presence to walk with us through them, and his patience to help us grow in the midst of them."
One way of thinking about evangelism is to introduce mutual friends. Bechtle notes that we often go by personal recommendations when looking for someone to fix our car or home and a doctor to help us with a health problem. We aren't selling a product, but recommending a person. We can't make the person entrust themselves to Christ.We persuade, extolling His virtues and connecting them with their needs.
He mentions some pictures of this persuasion: salt, seed and light. In terms of salt he mentions that we often present the gospel in small doses, numerous conversations. We want to make them thirsty, preserve them (restraining sin) and provide some flavor. Too much salt hinders growth. In terms of light we reflect the light of Christ, shine on Christ instead of self. Seed is something we sow, but it grows apart from our work. We only control an environment. Not all the seed will grow. Growth, or harvest, takes time. It is not immediate. All of these pictures remind us to relax. Don't focus on results so much as the process.
In our current culture we should be aware of the loss of civility. Being salt and light means being gentle and respectful, not forceful and angry. We can be passionate, but also humble. We can't be so worked up about moral issues that we forget our own need for the Savior.
By knowing the people around us, we can speak to them during or after the "earthquakes" that take place in their lives. They all have them. You have to be there beforehand to gain trust. He notes that often we put up obstacles, thinking that being a good witness is filling our cubicles with "Christian posters" or knick knacks. We don't have to force Jesus into every water cooler conversation. But we can and should "build relationships with fellow employees based on the common ground found in our daily tasks." The same is true for neighbors. I don't walk around spouting off Scripture verses. I'm building relationships with some based on common interests. We are intended to live among the lost, and you do. You may not like it and may run from it. Salt, seeds and light must be present to make an impact. As I recently told my congregation, you are here for the gospel. That "here" is home, office, neighborhood etc. But God placed you "here" for the gospel.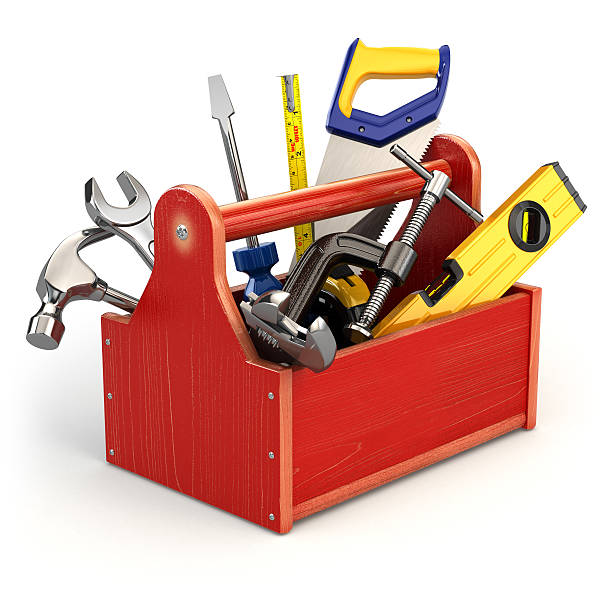 In the next chapter Bechtle reminds us that not only will one size not fit all for us, it won't for the opportunities we have to share the gospel. A hammer is very helpful if you are driving (or pulling) nails. It is not so helpful for driving screws, cutting wood or wires, laying concrete etc. You need a tool box of evangelism techniques to share the gospel with the various people you know in the many different contexts. You should be building your tool box as a result. It is helpful to be familiar with evangelism explosion, the bridge illustration, the Romans Road, Two Ways to Live, the Great Story (creation, fall, redemption & glory), cultural connections (the trending section on FB to know what is going on), etc. The better you understand the Bible, the better you'll be able to communicate it to people in a gracious way that meets their circumstances. You don't want to be one of those people relying on a 12-in-1 tool all your life (helpful in emergencies but not too good for intentional and varied work- if that is all your contractor has, get a new contractor). Some will "fit" you better. Know your limitations, as Dirty Harry advised. Set healthy boundaries in light of your resources and limitations.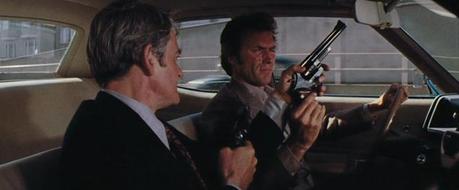 Who you are may also shape the means of evangelism. You could use these methods and techniques in street preaching or blogging. They are very different, and not for everyone. Engage in evangelism using the gifts and interests God gave you even as you share about your weaknesses, struggles and needs.
This is moving us from sales pitches to customer service. It also moves us from expert to information gatherer. Learn from the people you want to share with. Ask about their work or hobby. That is part of relationship building, but also gaining knowledge you can use in the future in other relationships. Be a person who grows in wisdom and favor with God and man. This will make you someone more comfortable with and likely to engage in evangelism.