The vast majority of the Central Carolina Presbytery Report (CC) is taken up with a summary of Revoice, the issue of temptation and sin, and identity. The last 4-5 pages handle a number of issues in rapid fire pace. The rest of these issues are not addressed directly in the North Florida Presbytery Report on Same-Sex Attraction (NF). They are addressed at length in the Missouri Presbytery Report from the Judicial Committee (MP).
I will follow the order in which they are addressed by CC.
Spiritual Friendship
The subject sounds strange. CC notes that a number of the Revoice speakers addressed "the importance of reclaiming a fully biblical understanding of friendship." Tushnet and Belgau in particular stressed this idea. I would agree that our culture and our churches need to recover a Christian understanding of friendship. The friend is a different category than family or one's enemies. Some of those friendships were bound with a covenant, in particular David and Jonathan's friendship.
Belgau (and the others) are clear that David and Jonathan's friendship was not romantic or sexual. They are not used to justify homosexual relationships. This is important to keep in mind.
Belgau has a different erroneous position: that these covenantally bound friendships may be more binding than marriage. CC is correct in saying "we can't go there", so to speak. You can't be more bound to another human than a "one flesh" relationship, and that relationship is between husband and wife in the covenant of marriage.
While we see that friendship is given great value when men like Abraham were called "God's friend" we see that the "one flesh" relationship is more frequently used covenant relationship to understand our covenant relationship with God in Christ (Hosea 1-3 and Ephesians 5 for instance). This relationship is intended to be permanent and exclusive, with a legally recognized status. Friendship, sadly, is not permanent. It is not exclusive either, and lacks legal recognition.
In this area we find more unclear language by Revoice speakers. "Same-sex love" is used for same-sex friendship but is easily misunderstood. Two homosexuals engaging in friendship should establish clear boundaries, not be making covenants to bind themselves to one another. It sounds like a romantic relationship without the sex which is dancing on thin ice. Gay but celibate should not mean a celibate dating relationship with another person of the same sex.
Healthy same-sex friendships are vital for all of us, including homosexuals. We should have a high view of them. They are to make way for marriage, however. My wife is and should be more important to me than a friendship. My children should also be more important to me than my friends. The views expressed by some Revoice speakers on this subject are unwise.
"We think it unwise, however, to posit a separate class of homosexual friendship that goes by different names and looks substantially different from the healthy friendships all Christians should cultivate and enjoy." (pp. 13)
In similar fashion MP wrestled with this, seeing some inconsistency in message.
But it is also our judgment that, to the extent that Revoice even entertains the possibility of "celibate partnerships" (even within the limits expressed above), it has erred in offering unwise, unedifying relational arrangements to Christians who know same-sex-attraction (cf. 1 Cor. 6:12). In our judgment, to entertain the possibility of such partnerships stands in tension—perhaps even contradiction—with their public Statement.

As for Memorial Presbyterian and TE Johnson, while as a Session they have made no official statement regarding celibate partnerships or romantic coupling, TE Johnson, in his Revoice workshop, publicly warned about the danger of friendships morphing into romances and stressed the importance of boundaries. On one hand, it is our judgment that they have not erred in not having adopted an official statement on the question of romantic, nonsexual same-sex "partnerships," yet we also believe they are open to the danger of a preoccupation with technical boundaries on physical limits in friendships to the neglect of the deeper inner dynamic involved in SSA romantic coupling, and the way it mimics the longing and the personal pull toward the other person that draws a man and woman together toward an exclusive intimacy that is designed by God to move them toward marriage. (MP, pp. 32)
The Gift of Homosexuality?
Some of the speakers at Revoice suggested that God has given homosexuality as a gift to the church. CC notes in particular that Finegan uses this language in three ways.
First, there are gifts that come with same-sex attraction. For instance they have a greater awareness of the depth of sin so they are humbled and more dependent.
While it is good to have this awareness, be humble and dependent they are confusing the gift with the means of the gift. The gift isn't homosexuality but how God uses it in a person's life so they are humble and dependent. CC is right to say "Scripture never point to our fallen desires as gifts. (pp. 13)" She is confusing categories.
"Second, Finegan argues that gay Christians are a gift to the world. (pp. 14)" They show that one can find life by losing life. They show that sexual desires need not define us. All Christians are to display these, not just those with SSA. Christians with SSA do need to hear they play an important role as heralds to the kingdom, and that their experience of salvation (already/not yet) will be a powerful testimony.
With the caveat that Christ is the real gift, CC notes "we heartily agree that faithful same-sex attracted believers have a powerful role to play in declaring the goodness of God and the glory of the gospel to the world. (pp. 14)" I can agree with that while I would be hesitant to call homosexuality a gift in this case as well.
Third, she thinks SSA Christians are a gift to the church. This would be similar to Nate Collins' "prophetic call to the church to abandon idolatrous attitudes toward the nuclear family, toward sexual pleasure" (cited on pp. 4).
CC believes they are a gift of the church in terms of "examples of denying oneself and God's strength being perfected in weakness. (pp. 14)" The gift is faithfulness and godliness, not homosexuality. The language of many Revoice speakers here is less than helpful and confusing. We should value them, as Christians, and we should encourage them to walk faithfully as well as be encouraged when they do.
"Same-sex attracted brothers and sisters, then, are deserving (and desirous) of our compassion, sensitivity, and care. (pp. 14)"
CC brings this back to the "at least three different ways Christians often think about same-sex attraction:
A sin to be mortified
A struggle to be endured
A gift to be celebrated" (pp. 14)
We can have more than one way to think of it. I would think SSA to be a temptation to be mortified and a struggle to be endured in hope. I would hesitate to call it a gift to be celebrated, though I willingly and joyfully celebrate any good God works through it (Romans 8:28). I think that distinction is vital.
CC puts it this way:
"… we do not believe it is right to characterize sinful inclinations as a gift. But if same-sex attraction is not a gift to be celebrated, our brothers and sister who pursue Christ courageously in the midst of this attraction certainly are. (pp. 14)"
Pervasiveness of Pain
A major theme in the addresses were "the pain, sorrow, and sense of loneliness and exclusion that same-sex attracted Christians experience. (pp. 15)" CC notes this was most clear in Nate Collin's address but also a component of many others.
Here is my experience as a pastor and friend. While wanting to be supportive, I have usually not found out about friends' struggles with SSA until it was too late. I am reminded of:
A friend in Crusade who came out of lesbianism. We didn't talk much about it (I did learn that Joan Jett was popular among lesbians, but that shouldn't be surprising). We spent some time together, playing guitar or talking. We both lived in NH and rode up on vacation. I didn't see my role as to help her with her deepest struggles, but to be a friend.
A friend from a Bible Study group in NH got married to one of the single young ladies in our Singles fellowship. Years later he left his wife and children. I wouldn't have guess he was gay, but wish he'd shared his struggles before they overcame him and caused such damage.
Years after moving away another friend and former elder left his wife and kids. The immediate circumstances were complicated, but there was a long history of gay porn of which I had not been aware. While it didn't surprise me, it did disappoint me greatly in that we'd never talked about it and I wish I could have helped him.
A congregant who came out to me as bisexual. While I didn't make a big deal about it, I wish I'd asked more questions about how it impacted (or didn't) his marriage. Perhaps it could have saved some grief down the road, but I can't be sure because there were a number of problems at work.
Until recently, many who struggled with SSA have struggled in our churches in silence. It is more common now for people to say they struggle with SSA. Some churches and pastors are doing better with this than others. Just recently I read an elder begin a FB comment with "yuck, yuck, yuck." All sin is ugly. If you think someone else's sin is more disgusting than your own, you probably need to get the plank out of your eye. Every type of sin drove Jesus to the cross. And every type of sin can be forgiven because of the cross.
Yes, some churches and pastors have failed miserably. They treat people with SSA as sinners to be condemned as opposed to in need of compassion. They treat them as the unrepentant, as though if they just repented enough they wouldn't have SSA.
"Mistreatment of same-sex attracted believers is real, and the church must stand against it." (pp. 15)
The church must speak the truth about the sinfulness of SSA.
The church must speak the truth about the sufficiency of Christ in the gospel too.
Speaking truth in love means speaking in a way that helps others mature while maintaining (as much as it depends upon you) the relationship. Some who have been critical of Revoice have not always spoken truth, but have misrepresented facts. Others have not spoken in love. Some Revoice speakers have not spoken (the whole) truth. CC discusses this in terms of Revoice addressing some real (though often subjective) issues but in a way that will lead to greater pain.
For instance, if you think you are God's gift to the church (whether you are for or against Revoice, or where you stand on the issue of Christians struggling with SSA) you will experience great pain when people disagree with you. You will attack people, not simply ideas. Those who disagree with you will be heaped in your own personal pile of "deplorables".
CC notes, rightly, that it can be difficult to assess the pain of others, and its cause. Pain is highly subjective. How one views the cause of said pain is as well. We've all had people leave our congregations with very different perspectives on an event than we do. We've heard one side of the story and don't know the other. This doesn't mean they are lying, but the lens we look through can warp things. Due to the noetic effect of sin, we all have a lens that distorts to some degree.
Wrapping Up
"We must never forget that we are dealing with real people, flesh and blood human beings with hurts and fears and joys and hopes. While we disagree with important aspects of what was said and assumed at the Revoice Conference, in so far as the movement acts as a reminder for all of us to be welcoming, sympathetic, and hospitable, there are valuable things we can learn and necessary lessons to be appropriated" (pp. 16)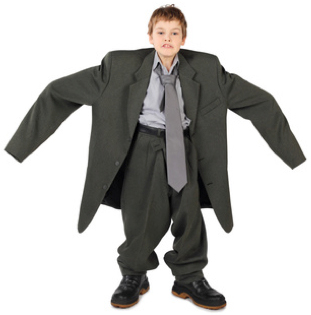 That is well said. We tend to get so caught up in the theological and controversial that we forget the personal. We do need to remember that gospel ministry includes breaking hard hearts and comforting broken hearts. Ministry to Christians with SSA requires wisdom and discernment. There is no one size fits all method. That is because all churches differ and the people they serve differ as well: in temperament, experiences and circumstances.
I think the recommendations from NF are helpful, so I'll repeat them here (pp. 6).
Recognize that the church has encountered and confronted issues surrounding same-sex issues with grace and faithfulness for many centuries(1 Corinthians 6.9-11). While our culture has foregrounded the issue, the church need not be alarmist or respond in fear. Rather, this challenge presents the church with an opportunity to proclaim the grace of God to a broken and fallen world. It is a moment to extend hope to those who are hopelessly confused through the gospel.
Uphold Biblical sexual standards, in thought, word, and deed,for the entire congregation. Be careful not to hammer the few struggling with same-sex attraction while going lighter on those dealing with other sexual attractions and behaviors.Sexual immorality is sexual immorality (Romans 13.13; Ephesians 5.3; 1 Thessalonians 4.3-7).
With regard to sexual temptation, acknowledge that sexual temptation is not sexual sin. That said, temptation is always an inducement to do wrong. Therefore, the temptation is not neutral.
Encourage Christians, struggling with the indwelling corruption of sin, with the gracious indicatives of the gospel that free us to embrace God's liberating imperatives. In Jesus Christ, we have been set free from the dominion of sin (Romans 6.7). Our challenge is to 'consider' ourselves—an act of faith—as dead to sin and alive to God in Christ(Romans 6.11). God forgives us and empowers us to walk in newness of life.
Resist the cultural momentum that defines personal identity through sexual desires and inclinations. Human sexual behaviors do not confer identity—God does. Encourage those who struggle with same-sex attraction to root their identity outside of their sexuality, specifically by rooting their identity in Jesus Christ. Same-sex attraction may be a temptation someone encounters, but it is not the defining element of their personal identity.
Discourage Christians dealing with persistent same-sex attraction from identifying as a 'Gay Christian' as this label is ultimately unhelpful, confusing, and sub-biblical.
Strive to create a culture of welcome and genuine friendship at church that embraces single people, no matter their sexual temptations. When healthy, the church operates as a family that draws lonely, single individuals, including men and women who struggle with same-sex attraction,into the families that constitute the larger church family.
Celebrate the dignity of marriage, but do not impugn the dignity of singleness. God calls some to serve him without a spouse (Matthew 19.11-12; 1 Corinthian 7.8). According to Paul, there are even advantages to it (1 Corinthians 7.32-35)! Therefore, we need to consider how to honor singles within our congregations and not operate with a bias against them. For those who find themselves with unwanted same-sex attraction, singleness may well be God's call upon their lives. We should honor these brothers and sisters, enfold them into healthy relationships, and give them opportunities to serve the Lord and the church.