Dan Evans is a man for whom nothing has seemingly gone right. In the Civil War he lost the lower half of a leg, creating a hitch in his step. His compensation from the government for his loss was $198 and change. He was deeply in debt to a land baron who couldn't wait to get his hands upon it. That man had stopped up the water source so Dan's cattle were dying. It just wouldn't rain.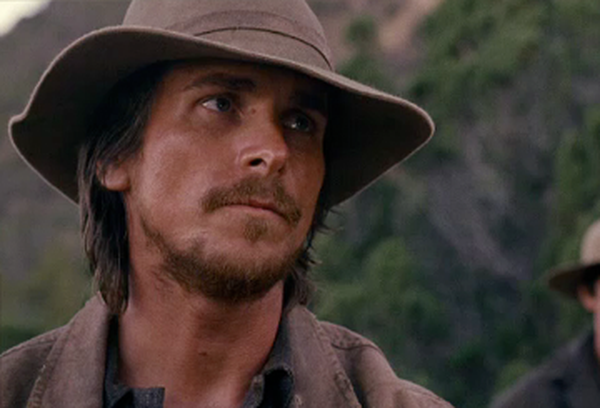 Then there were the family issues. He bore the shame of his war wound, and his hardship. He felt the failure, sensing that even the people he loved looked down on him. Shame has a funny way of doing that. His older son did look down on Dan, and let him know it in that arrogant jerk teenager kind of way that makes us cringe when we realize we were like that once. His younger son had TB, so he was stuck in the Sonoran desert of Arizona for the boy's health.
They said grace before meals. They spoke of God at times, so there is some background of faith. But when Dan is finally honest with Alice he says "God's not giving me any breaks." Like many of us defeated Dan saw God as hard and unyielding. Beneath his veneer, defeated Dan was just as hard and unyielding as Arizona's sun-baked dirt. Others saw him as stubborn, but he saw it as a lack of options.
The arrival and arrest of the notorious criminal Ben Wade provides the opportunity Dan thought he needed to turn his life around. At least his financial situation. He thought the money he could get from bringing Wade to Contention to catch the 3:10 to Yuma and the prison there would enable him to hold on until the train comes through and his property becomes worth something.
And so began his temptation in the wilderness. Ben is like the devil personified. He quotes the Scriptures, Proverbs in particular, when it suits him.
13 Whoever despises the word brings destruction on himself,
    but he who reveres the commandment will be rewarded. Proverbs 13 (ESV)
Others have rightly considered this movie (story) as an extended meditation upon Proverbs. Elmore Leonard, who wrote the short story, went to a Jesuit school and may have intended this as something of a morality play.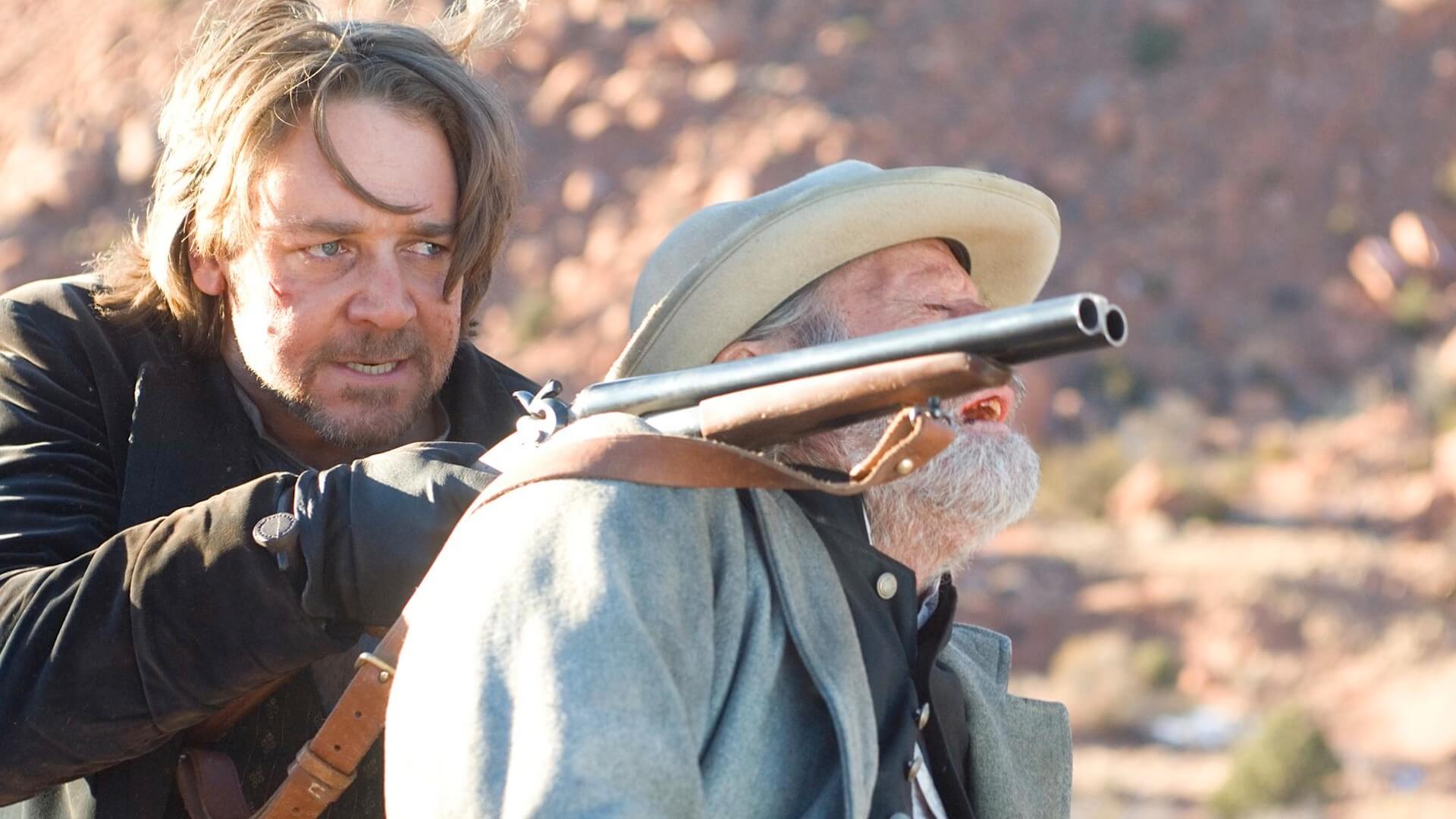 Ben Wade was personable, when he wanted to be. He was a silver-tongued seducer who lulled one into complacency until he strikes in deadly fashion. Sound familiar? His handgun had the nickname The Hand of God and a crucifix of sorts on the handle. As we see Wade work his way through the posse he very well could the the instrument of judgement by God upon them for their own sins. He actions weren't just, but they were deserved. And brutal.
All the while he tested and tempted Dan. He studied him, revealing just enough about himself to get more information out of Dan. He looked for the weakness that would get Dan to let him go free. He tried to discover Dan's price because everyone has a price.
Catch that though. While he kills everyone else, he's looking to "save" Dan's life. Rather than kill him he wants to bribe him. He slowly uncovers for us the struggle in Dan's soul for people to see him differently. Dan didn't simply want to get the money, he wanted freedom from his shame. If he got the reward money it was icing on the cake. If he could live to enjoy it … even better. The hunger in Dan's soul was not to get rich but for his son to see him differently- not as broken down & defeated Dan whom he looks down upon.
This is all the more important because William had once again disobeyed Dan and followed the posse. To add insult to injury, it is William who snuck up on Ben Wade to prevent him from killing the posse and making off. He did what his dad seemingly couldn't do.
Jesus was relentlessly tempted by the devil in the Judean wilderness after His baptism. Here Dan was relentlessly tempted by a devil in the Arizona wilderness. Like Jesus, Dan will have none of it. Unlike Jesus, his reasons were not pure and noble. But Wade saw a conscience, a soul and a remnant of goodness though he himself had none.
Redemption for Dan comes at the cost of his life. This devil's right hand man, Charlie Prince (of darkness?) cuts him down before Dan can enjoy the glory and money he has earned (with Ben's help). And then the Hand of God strikes one last time.
3:10 to Yuma reminds us that we live in a world filled with temptation. The very things we seek may very well destroy us. While Dan thought some about his ways, he forgot that the fear of the Lord is the beginning of wisdom (a common theme in Proverbs). As they hole up in a hotel room in the aptly named Contention awaiting the train, Dan and Ben see the storm clouds. Rain has come to far off Bisbee. God did come through for Dan, but he didn't have the patience to wait. Because Dan thought he had to save himself, he never got to enjoy God's gift. His sacrifice would bring blessing to his family, but also impoverish them of a husband and father. It was worth it to Dan, but likely not to Alice, William and Mark. Men, sometimes the sacrifices you deem worth it for your family are the ones they can least endure, a theme also explored by Breaking Bad.