There aren't too many book about laziness. There aren't too many books by Korean pastors in English either.
When I saw that Westminster Seminary Press translated and released Busy for Self, Lazy for God: Meditations on Proverbs for Diligent Living by Nam Joon Kim, I had some interest based on the subject.
I also had interest based on the author. One should not get stuck in an echo chamber, reading only people from your culture and sub-culture. Nam Joon Kim is a conservative Presbyterian pastor, but he lives in Korea and is part of a very different culture than mine. I wanted to gain a wider perspective on the issue; to see how his culture (or at least he) handles the Scriptures and does theology.
I have served in two denominations that have non-geographic Korean Presbyteries. They are largely Korean-speaking churches so there is not much in the way of interaction with the pastors at General Assembly or Synod. This is clearly unfortunate, depriving both them and us of benefits to be gained by cross-cultural conversations.
Back to the book.
Rev. Kim breaks the book into two main sections: describing laziness and its consequences, and then mortifying laziness. The forward by Peter Lillback, President of Westminster Seminary in PA, notes that Rev. Kim is part of the same theological tradition. As an avid  reader, he has delved deeply into the Puritans. The book is a bestseller in Korea and Chinese-speaking countries. Now we get to benefit from his work.
In his introduction, Rev. Kim notes:
"Also, I began to realize that laziness is not a simple issue to deal with, but is a very complex issue because the root rotting one's soul is self-love, and self-love is complex matter reaching into every corner of our lives."
Conversion does not immediately drive out laziness. He does mention that the Christian life is a cruciform life, "built upon our Spirit-empowered, grace-infused efforts to become more like Christ". Yet there lie the remnants of sin. It manifests itself in laziness among other things.
He reminds us that work is a blessing, and part of our being made in the image of God. It is intended to give us joy, both earthly and eternal.
Laziness is a cancer-like sin. Laziness inhibits our spiritual growth & sanctification since it often keeps us from engaging in the dependent discipline necessary for growth to take place. Laziness keeps us from reading the Scripture so our minds are renewed and our lives therefore transformed. Laziness keeps us from prayer in which we engage with God and receive grace. There is a reason laziness, or sloth, is known as one of the seven deadly sins.
Rev. Kim thinks of his own country and church. He laments the lack of integrity of Korean people. He frames this in the context of national income per capita. He sees integrity and holiness as connected. Integrity is being who you say you are. Holiness is being who God says you are. As a Christian, you should say you are what God says you are, and live it. Both find their foundation in trust in God. Kim mentions that doing the right thing includes doing them at the right time.
As a result, Rev. Kim explores how laziness affects the witness of the Church. It also reduces our labors to the money we need to survive instead of the glory of God.
Christians, like other people, often have dreams. They dream of doing great things. As a kid I dreamed of athletic prowess. Dreams, however, are different than goals. Goals are used to accomplish dreams. Without them dreams are just that: dreams. The reason we don't develop goals to make dreams a reality is laziness.
"A dream is a desire for something. But that is where dreams stop: with desire. A goal, on the other hand, is something that someone burns with passion for and thus strives devotedly to accomplish."
He notes that laziness can be very busy, and look like diligence. But it is busy with the wrong things. We can tread water in life, but treading water is not to be confused with swimming.
Laziness is not contained to you. You don't simply ruin your life. Often you ruin the life of those who depend upon you. Think about that for a minute, parents and employees. This is part of the danger of laziness. Perhaps you've had to rely on a lazy person as the project falls farther and farther behind schedule. Perhaps you've been the one who was fired because people relied on you and you sank the project.
"The influence of one person's laziness is never neatly contained. It spills over into the lives of others."
The second chapter, Robbed by a Thief, begins his meditations on the Proverbs. He begins with 22:13. He spends time setting up the context, interpreting and applying this and other proverbs.
I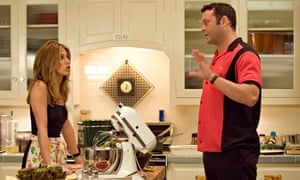 n this he explores the balance between work and rest. He returns to the theme of self-love as the root of laziness. Like Gary in The Break-up, we say we just want to rest for 20 minutes watching our highlights before helping prepare or clean up dinner. There is always a reason not to help. Your desires are the only ones that matter. Laziness begins to destroy relationships.
"A promiscuous and decadent lifestyle is not merely the result of poor decisions: it is the natural outworking of the rejection of true love- biblical love- along with the direction and sacrifice such love requires."
As you start to feel the weight of your laziness, and like all you are getting is law, Rev. Kim brings us back to the gospel. As a member of an honor culture, he does focus far more on the effects of laziness on others, particularly your family that most Americans would. He does emphasize discipline and more than many American Christians do. But he does bring us back to the gospel before we suffocate. He reminds us of God's diligence in fulfilling His goals, including taking responsibility for His children. Grace shapes our discipline rather than substituting for our discipline.
In The Desire for and Development of Laziness Rev. Kim spends time on Proverbs 21:25. He introduces this with some background on the Chinese emperors decadence and excess, contrasted with the plight of the ordinary person. Our quest for "peace" is often like theirs, "a prelude for perversity, and perversity can be linked to laziness." He rightly addresses the beastliness of laziness as a function of our depravity. Sinners are sensual and driven by desire like animals. For the Christian, laziness often means we don't seek God diligently and remain spiritually weak and focused on our desires.
"Apart from communion with God, which is fostered by God's grace but also demands our continual effort, our spiritual epiphanies dwindle and disappear."
In the midst of this he discusses get rich quick schemes, which are born in laziness. He shifts into the progression of laziness: Not putting fort our best effort ==> abandoning duties and responsibilities ==> carnal passions. Laziness progresses in our lives unless fought diligently. It is the unrelenting downward pull of our flesh. Grace, and grace alone, can overcome this pull. Left to ourselves we drown in envy, discontentment and despair.
He then addresses the Carelessness of Laziness with a focus on Proverbs 24:30-31. He tells of a man who was careless in a public document that cost the company a large sum of money. They lost their job, and their supervisor was also disciplined. Laziness leads to neglecting details that can be costly.
In the midst of this, the translators use some Christianese. Instead of saying "zeal" they use the phrase "on fire". It is one of my pet peeves. While concepts may be unfamiliar to non-Christians we should speak in understandable words and phrases. We want to stand out for our faith, not our odd use of language. We can be lazy in thinking about how we communicate.
The tendency of laziness to invent excuses is examined in The Way of a Hedge of Thorns (Proverbs 15:19). I thought of some of the people in my life that this applies to greatly. I am not immune, nor are any of us. Excuse-making can eventually cripple us spiritually. We often don't make excuses in our worldly responsibilities, but do with our God-ward ones. We are busy for self, but lazy and excuse-making when it comes to seeking God and seeking to glorify and enjoy Him.
Having explored laziness and its harmful consequences, Rev. Kim moves to the second part of the book: Saying Goodbye to Your Close Friend. The mortification of sin can feel like that. You've gotten comfortable with certain sins, in this case laziness. Putting it to death is painful. You will miss it to some degree.
He begins with two chapters on Laziness and Sleep. Rest is a promise of God with the intended purpose of preparing us to work. Laziness separates work and rest, seeking rest and sleep as a good in itself, to be enjoyed well beyond our need for sleep. The Korean work ethic seems like over-kill to many of us in America or Europe. There needs to be some adjustment. Adam didn't punch a time clock. In the Garden he would likely take time to enjoy a job well done, a beautiful scene or sunset, and perhaps an intimate moment with Eve. God is not like the Egyptian task-masters and Pharaohs.
In this section the translators note that "Korea follows more of an 'eight to nine' lifestyle- no one may leave until the boss leaves." A hard working person in another culture may be considered lazy by their standards. And by our standards there are likely hard working people what are considered to be lazy. We all tend to make ourselves the measure of all.
He notes that medical conditions can produce the need for extra sleep. What is in his focus is the sleep of laziness that leads to poverty of spirit and wallet.
"There can be no coexistence of the gospel with laziness; we always choose to focus our attention on one or the other."
He then explores the fact that Laziness Hates Passion from Proverbs 19:24. Our love of sleep and rest must be cast out by the power of a greater love. Laziness hates passion and embraces weak responses to important things. Laziness gives a half-hearted response and doesn't see things through.
He then confronts our Boredom. Diligence is not necessarily exciting. Completing projects tests our attention span. So, what happens when you grow bored of a task? He explores the difference between conviction and sheer stubbornness (which is born of laziness and pride).
He returns to the reality that The Sluggard Gives God Grief. Laziness is like vinegar to the teeth and smoke to the eyes. It is a constant source of irritation to others, including God. One of the sins Jesus died for is our laziness. The penalty of sloth, which seems so innocuous, is death. It grieved the Father to send the Son to die for laziness.
He then moves into ministry whether pastor, elder, deaconess (his inclusion). Our call is intended to shape our lives. We don't fit it into a little corner of open space and hope we can fulfill our duties. We are called to make room to fulfill the duties of our call.
"We should consider the gravity of our call from God, whatever it is, and restructure and reorganize our priorities and lives in order to be faithful to that call. … The point is a very simple one: change so that you can serve; adapt and adjust so that you can live out God's call on your life."
He concludes with An Image Forever Burned into the Heart as he meditates on Proverbs 24:32-34. The author of this proverb had this image of a neglected field burned in his mind. He knew the circumstances of the owner. It was not illness of disability that kept that field in disrepair. There was no tragedy that produced this effect. This leads to some hard questions about the places in our lives suffering disrepair. Is that a result of laziness or tragedy that has befallen us. Often it is the result of choices we make.
F
or instance, the last two years have seen an abundance of leaks in my irrigation at home. I could choose to let the water puddle in unproductive places each morning. I could choose to turn off the water and allow our plants and trees to die in the desert heat. I could choose to turn it off and water by hand and have less time to spend with God and my family when I'm home. I could choose to repair them when I have time on the weekend and enjoy a beautiful yard with my family and time with God. The more things we push back the more disrepair fills our lives until we are like a broken-down, abandoned house except there we are.
Rev. Kim is calling us to faith and repentance. The echo in the background is the creation mandate. The power to turn from our sluggishness and toward diligence is the gospel of Jesus Christ.
This is a needful book, though a hard book. It will expose the laziness in your life. It isn't condemnatory, but is calling people to repentance due to the kindness of God. That is a book worth reading.