I'm doing my sermon preparation for a sermon on Luke 11:37-52. There is a key phrase there about the events that prompts Jesus to make 2 3-fold "woes" on the Pharisees and Scribes.
38 The Pharisee was astonished to see that he did not first wash before dinner.
The word translated as wash, regarding the ceremonial hand washing is baptizo. Jesus didn't baptize His hands prior to eating.
The Pharisees had implemented this ceremonial hand washing. It was not commanded in the Scriptures. The interesting thing is that Luke calls it, essentially, a baptism.
As a former Baptist, I heard that baptizo refers to immersion, dipping. It may make sense to dip one's hands in the water to wash them.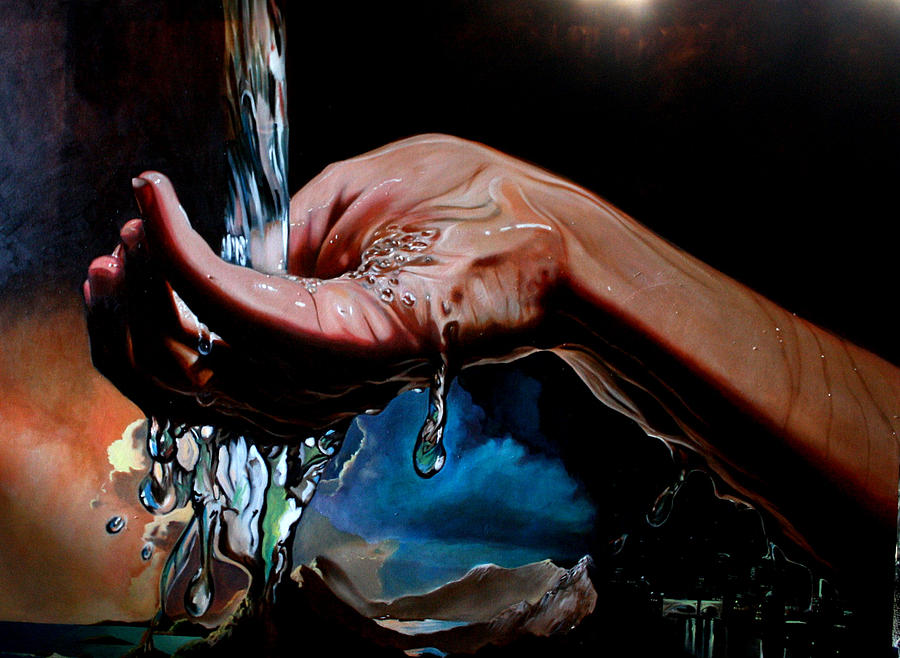 Except that is not what happened. Ceremonial hand washing is covered in the Mishna, particularly Yadayim 1. There the water is poured from a vessel over the hands. Not dipped. Not immersed. Poured.
The Mishna talks at length about the type of vessels that can be used, even those made of hardened dung. But the water was poured. This is important (while not Scripture and therefore authoritative) because it is how the Pharisees understood and practiced this hand washing. They were following the Mishna, and the word Luke used to describe it which would have been understood by other is baptizo.
The amount of water was about 6 oz. which isn't much water. It is not the hand washing technique I learned while working at the hospital. This amount of water was sufficient for one or two people's hands. The purpose was not to get you physically clean but ceremonially clean.
This is another instance in Scripture where baptizo is not used for immersion or dipping but for pouring (baptism in the Spirit (Acts 1) described as the Spirit being poured out (Acts 2)).
The implication is that we should not demand that baptism be by immersion. Pouring water is an acceptable mode of baptism if we let Scripture interpret Scripture.