The fourth and final part of Confronting Injustice Without Compromising Truth by Thaddeus Williams focuses on the question of Truth of Tribes Thinking?. This larger question will be examined through three other questions about Social Justice and Knowledge. He's already looked at Social Justice and God, Community and Salvation.
If you haven't been following along Williams is seeking to differentiate Social Justice A (biblical justice) from Social Justice B (what can often be called Social Justice Warriors). He affirms the biblical call to act justly, and submits to the biblical bounds of justice. He asserts that when we seek justice without reference AND submission to God we are really following a different religion. Not as frequently asserted is that the failure to seek justice is also a different, unbiblical religion.
Part 4 gets to the question of "epistemology". For those not philosophically inclined, that is our mental operating system. It is the process of sorting truth from lies among the data of life. Just as R.C. Sproul said everyone is a theologian, everyone has an epistemology. A good operating system allows for the efficient and accurate processing of data. A bad one has bugs that make it inefficient (oh, the circle of death) and/or inaccurate. Some operating systems are better than others.
The goal of the operating system for the Christian is to love God and neighbor well. Bad, buggy operating systems hinder love for God and/or neighbor. In this context he addresses Tribes Thinking. This is a way of thinking that breaks reality down into the narrative of one group oppressing another group or groups. Failing to recognize the oppression you sleepwalk through life. But when you see it, you are woke.
In the very campy John Carpenter movie They Live, the main character played by wrestler Rowdy Roddy Piper becomes aware that humanity is oppressed by aliens among us. Reality is only known by wearing a particular set of glasses which reveals if one is an alien and the subliminal messages. He then tries to free unwitting humanity from the aliens. He is an example of being woke, while everyone else was sleepwalking through life. This was a metaphor of social conditioning and an oppressive state and corporate culture filled with the subliminal messages to "obey" and "buy".
Williams turns "tribes" into an acronym: Beware the Theocrats (usually right-wing Christians), Racists, Islamophobes, Bigots (the heteronormative crowd), Exploiters and Sexists.
He recognizes they get some things right. There is a real insight before it goes too far. There are many examples of these groups discriminating against others. There are those who dehumanize others on the basis of their skin color, religion, sexuality or gender. There is injustice! Tribes thinking is right in this respect. Our operating system is not functioning properly if we don't recognize there is injustice, sexism, bigotry, and racism in our world and our country.
The Tunnel Vision Question: Does our vision of social justice make one way of seeing something the only way of seeing something?
Operating systems crash when they see the world in only one way. Data is silenced or amplified based on that one way. Family is good, but when it comes THE good you become like Michael Corleone committing all manner of crimes to protect the family. You ostracize those members of the family who don't do what you think is best. (Fredo, you are nothing to me.)
As sinners, we tend to turn a bit of data into a total world view or way of knowing anything. We are people who need and enjoy stories. We need a story to make sense of the world. Christianity, I believe, is the one TRUE Story that makes sense of the world. It is the whole elephant, while other stories only grasp part of the elephant while claiming to know the whole elephant.
"When oppression- a true insight into some things– becomes the way of seeing most things or all things, then our story of the world ceases to be a grand story."
Income inequality, for instance, becomes all about oppression. Differences in skills, gifts, determination, choices and personality are not factored into the equation of inequality even though they exert influence in the unequal outcomes. But to question oppression as the sole or primary factor is seen with siding with the oppressors, ending any meaningful discussion and, often in these day of cancel culture, the relationship.
Williams discusses "concept creep" by which "a concept expands outward in all directions until the entire tub is clouded" by the ink (representing the concept). It taints the whole. Ideological projections can frequently mask the real problem. The more you rely on one factor, the more you obscure truth and leave people broken. Put another way, it sees oppression everywhere. It puts oppression onto one group of actors and but also fails to see it in others.
"The extent to which Tribes thinking predetermines answers to hard questions is the extent to which it obscures truth and unintentionally leaves more people broken."
This not simply about what might also cause inequality. It is also about missing what actually is. People see inequality and think there has been no progress in addressing injustice. Absolutism reigns these days. One focuses no the bad events in history and denies the advances ever took place or that they have much meaning. We miss the contributions to society by the oppressor groups.
Let's play a game that Williams doesn't. There was a movie in 2004, A Day Without a Mexican, which sought to show the importance of Mexicans in America by indicating all they contribute (which is quite a bit) if it was removed. Play that game with white people. Erase democratic republics, contributions to science and technology (planes, trains and automobiles; medicines developed in Western countries), erase the industrial revolution. But you must also replace the widespread, legal slavery that was present in non-white cultures, the diseases eliminated or managed. Do this with Christianity. Erase the educational and medical institutions founded by Christians including all of the Ivy League school, most hospitals, homeless shelters and ministries to the poor. Replace slavery, again. For all the wrong done by these tribes, there is also much good. Such is the way of life in a fallen world. Actions, not tribes, must be examined to see if they are just or wicked.
Tribes thinking, by locating evil in one or two groups, keeps us from seeing the oppression committed by other groups, especially those viewed as oppressed. We fail to see the lies, injustice and ugliness committed by members of particular tribes because they aren't part of an oppressor tribe.
Williams illustrates this with a personal experience. He was labeled an oppressor for his interaction with a pro-abortion student online. He brought other data to the discussion, that points to the injustice of the pro-abortion movement which claims to be rectifying injustice. Over 50% of women felt pressured to choose an abortion, over 75% felt guilt. More to the point sex-selective abortion (injustice against women) is common in China AND the United States. In many American cities more black babies are aborted than born (injustice against black image bearers).
Social Justice B gives a pass to the injustice perpetuated against women and children in the pornography industry. It ignores the injustice of persecution against Christians in many countries especially China which also persecutes the Uygurs including enslavement to make produces sold for the benefit of Social Justice B athletes who lecture us about our real problems which seem a drop in the bucket compared to what China is doing. Social Justice B turns a blind eye to the millions who suffered (and still suffer) under the socialist and communist regimes they advocate to solve our inequalities.
"Christians should be known less as culture warriors and more as Good Samaritans who stop for battered neighbors, whether they are black, white, brown, male, female, gay, straight, rich, poor, old, young, Muslim, Christian, Jewish, atheist, capitalist, socialist, Republican, Democrat, near, far, tall, short, or smaller than a peanut."
The most important thing that Social Justice B leaves out is the gospel. It seeks to change behavior or eliminate the bad tribe. The gospel, on the other hand, seeks to change the heart of the person from oppressor to one who loves mercy, acts justly and walks humbly with God. The gospel isn't about revolution but reconciliation. Many millennials now think it is wrong to evangelize because you force your religious views on others, but joyfully force their ethical and moral views on others who are not as progressive. As a Christian, the gospel is the foundational element to pursuing justice. As John Perkins says, love is the final fight, and we fight it in pursuing reconciliation on the basis of the reconciling work of Jesus Christ upon the cross to create a new humanity that worships the one, true God.
The Suffering Question: Does our vision of social justice turn the "lived experience" of hurting people into more pain?
In discussions of epistemology there is always the question of authority. In Social Justice A that authority is the Scriptures. It challenges me, encourages me, provides me with hope for the future in the midst of a bleak present.
In Social Justice B, people are encouraged to make their "lived experiences" authoritative. One's lived experiences must not be questioned by others, nor should the interpretations that one makes on the basis of those experiences. These experiences are the basis for tearing down and then rebuilding society.
Listening is a good thing. We are to be "quick to listen and slow to speak" (James 1). But we don't listen uncritically, and we realize there is often another side to any story. We also shouldn't be selective in our stories: meaning only those that fit our narrative. We can benefit from the lived experiences of Alexander Solzhenitsyn, Anne Frank and Solomon Northup, among others. God listens to the cries of the oppressed, and as His people we should too.
What happens when we make them authoritative rather than illustrative? Williams discusses phobias. In arachnophobia all spiders are dangerous and want to kill you. The phobia is born of over-generalization. To be free of the phobia one generally unlearns the generalization through systematic desensitization. On doesn't learn that no spiders are dangerous, but one learns to identify the dangerous ones like a black widow to distinguish them from helpful spider that are no danger to you, like a daddy longlegs.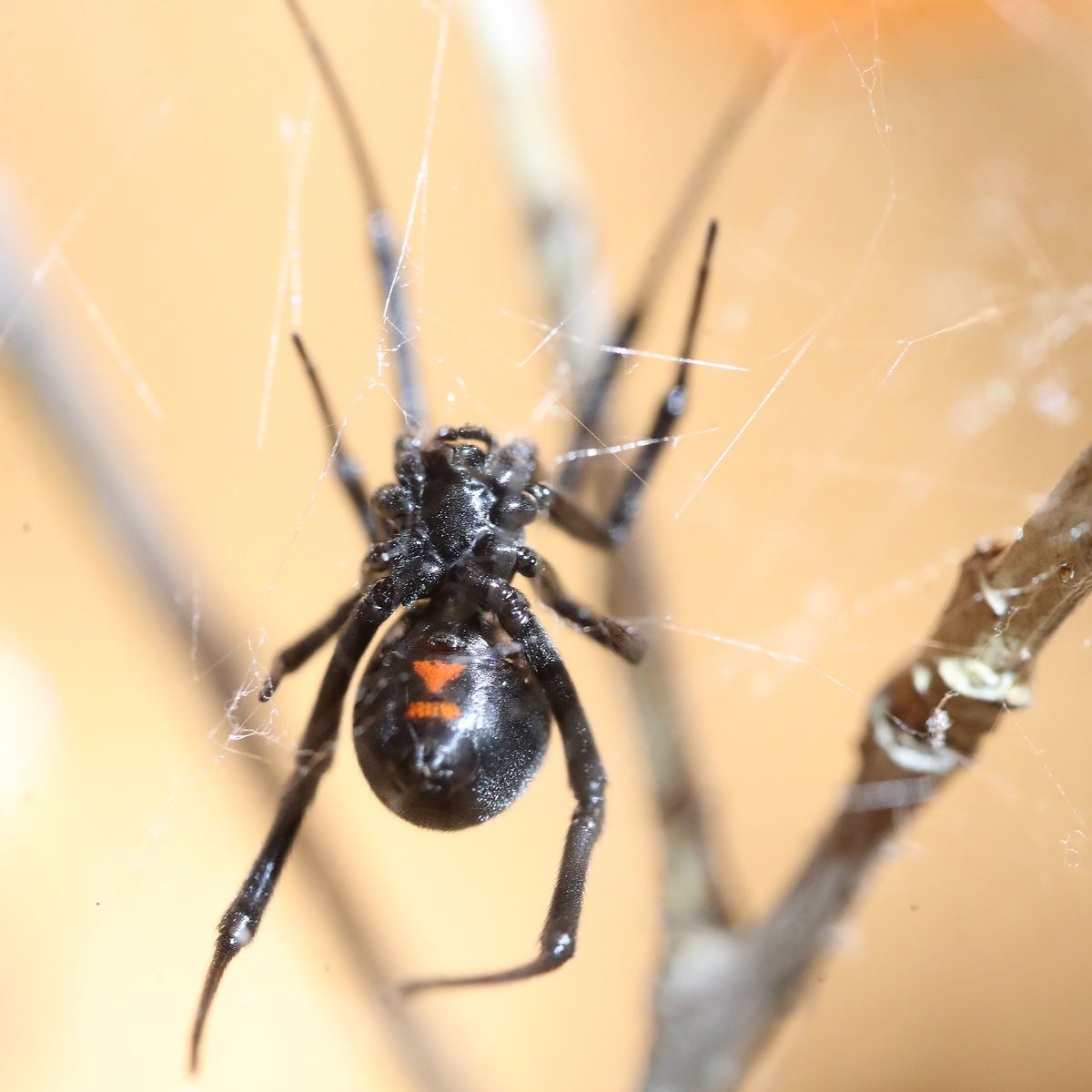 Tribes thinking encourages over-generalization. Future actions are seen in light of these generalizations which confirm them even if they shouldn't. A negative comment to a woman is not necessarily sexist. It may be the result of her poor performance on a project that cost the company business. But when we over-generalize it confirms our suspicions.
"We … saw insidious oppression and exploitation in all social relationship, stifling our ability to relate to others or ourselves without cynicism. Activists anxiously pour over interactions, looking for ways in which the mundane conceals domination. To see every interaction as containing hidden violence is to become a permanent victim, because if all you are is a nail, everything looks like a hammer." Conor Barnes
Tribes thinking leads one to be "oppressi-phobic" by reducing your identity to that of a victim. Thoughtless comments are given unintended meeting. Brains are trained to see oppression everywhere. Williams notes, importantly, that people on the right can play the same game and living perpetual fear of secularists, Marxists, evolutionists, immigrants, the gay agenda and so on. This is not a liberal thing.
Tribes thinking is also obsessed with being "on the right side of history" (public opinion). Quick to virtue signal, the concern for truth diminishes into irrelevance. Feelings aren't facts, and shouldn't be the reason we act. There needs to be greater concern with objective reality than perceptions of reality. We should want real justice, not the knee jerk "justice" of a mob mentality. Jonathan Haidt laments the shift from "Truth University" to "Social Justice University" which exists to overthrow those in power and change the world. College should teach you how to think and learn, not simply be an activist.
Williams brings us to Chile in the 1970's. Socialist Salvador Allende ran for president appealing to those wanting justice. Many church leaders supported him, citing the teachings of Jesus. The focus was on the "lived experiences" of the poor (all kinds of politicians do this to make things personal) but to question the frequency of that experience is to be lumped with the capitalist oppressors. After Allende won, inflation sky rockets, his socialist policies of land reform drove poverty rates up. As the situation grew worse than under the "capitalist oppressors" protests and strife grew.
NPR focuses on these "lived experiences" of the downtrodden. Conservatives can focus on the "lived experiences", for example of those whose loved one were killed by undocumented immigrants. In both cases, the pain of people is exploited to focus on a set of facts instead of all the facts so policy is wise rather than deepening and spreading the suffering of others.
The Standpoint Question: Does our vision of social justice turn the quest for truth into an identity game?
One problem with tribes thinking is that it turns the views of Social Justice B "unfalsifiable". This means that no amount of logic, experience, evidence or even Scripture can change one's thinking. It is similar to a man under the power of a delusion. You can't talk him out of the delusion and everything becomes incorporated into the delusion.
Tribes thinking, Williams asserts, includes programmed responses to protect the core beliefs from any views that threaten to crash the system. Men can't talk about abortion. White people can't speak credibly on race. The game goes on. Your arguments about racism show that you are in the grips of white supremacy (or if you are a black person you have been colonized).
A meritocracy of arguments has been replaced by appeal to one's skin color, gender, sexual orientation to automatically grant or deny you a voice or authority. This is a form of ad hominem argument which allows people to not actually think. It assumes bad motives for those in the oppressor groups, erasing the Creator-creature distinction. Logic is now viewed as a mark of "whiteness". Asking for evidence is another micro-aggression. The focus becomes on external identity markers, not evidence or logical arguments. Discounting someone's arguments because of their race is racist, their gender is sexist, or their orientation is bigoted.
"If the law of justice are like the laws of nature, if justice is a real thing and not an imaginary construct, then we should expect statements about justice to be true regardless of the color, gender, or social status of those who articulate them."
Oddly, Williams points out, Social Justice B sounds remarkably like the ideas of old, dead white men: Marx, Rousseau, Marcuse, Reich, Alinsky, Foucault and Derrida.
Tribe members are granted automatic authority. For instance, it is common to now say that "God is on the side of the poor" which is a bit of an overstatement. He hears the cries of the oppressed, indeed. But not all those who are poor are poor due to oppression. In terms of justice, Israel was told not to rule in favor of the rich, or the poor. Justice looks at reality, not simply social status.
Here is one of the Williams' few missteps. He quotes philosopher Nicholas Wolterstorff positively: "God's love for justice is grounded in his love for the victims of injustice." Nope. "God is just". It is an attribute of God. He loves justice because He loves Himself. Secondarily He loves His creation. But the focus is on loving justice.
Without God and the Scriptures it is ultimately impossible to have a moral framework by which to judge the lived experiences of others. We find ourselves unable to verify or falsify an argument.
So we come to the end of the 4th section of the book. Soon I will wrap up the book and the appendices.